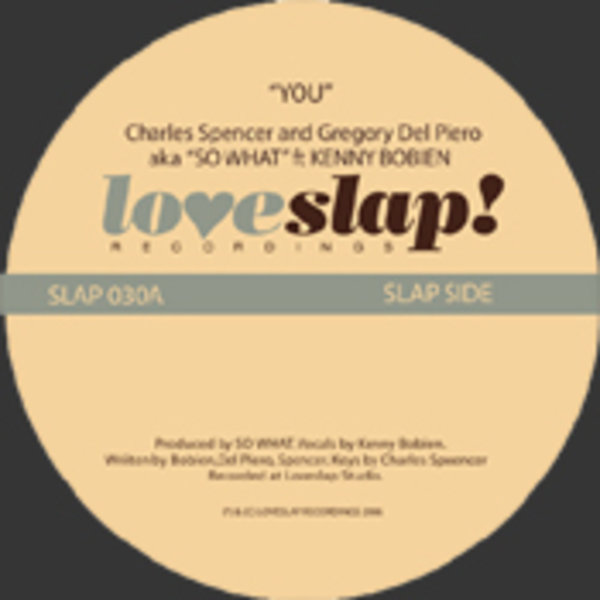 You (Inc. Unreleased Brent Laurence Mixes)
Loveslap
SLAP030 | 2006-05-22
What do you get when you take 2 of San Fran's soulfulest House producers and the magical voice of Legendary House singer Kenny Bobien? "The Best 8 to 12 dollars ( give or take ) you've spent on a house 12" in a looong DAMN TIME !!!!!!Some of the most sweetest / spiritually drenched sounds this side of the Cali coast. And I can assure you, there will be no East Coast bias when the DJ's on the other side of the coast get their hands on this one.

David Harness & Charles Spencer never cease to amaze me on their collaborations , whether it's a remix or an original project thre chemistry between them always produces Quality. It's basically a " pick your poison " scenario on this 12" , the same soulful guidelines the same beautiful results. Besides when you have Mr. Bobien's vocals at your disposal, well..that's about all the MUSE you need isn't it .

BONUS FOR DIGITAL RELEASE:
BRENT LAURENCE REMIX AND DUB!!!