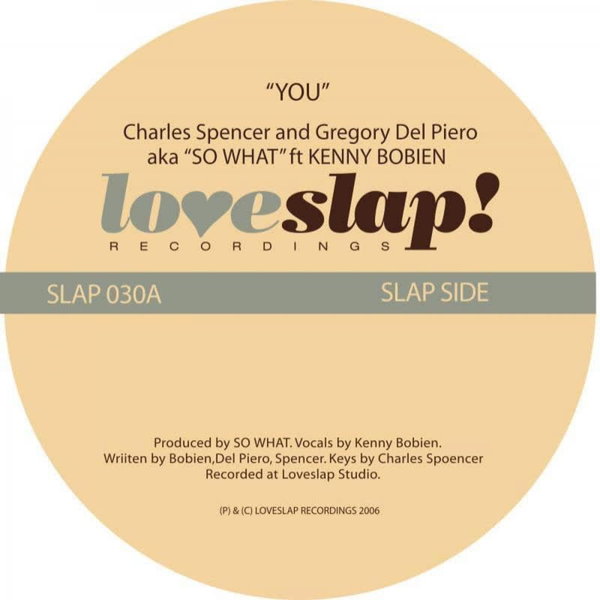 You (feat. Kenny Bobien) (Inc. Unreleased Brent Laurence Mixes)
Loveslap
SLAP030 | 2009-01-06
A1 - What do you get when you take 2 of San Fran's soulfulest House producers and the magical voice of Legendary House singer Kenny Bobien? "The Best 8 to 12 dollars ( give or take ) you've spent on a house 12" in a looong DAMN TIME!!!!!!
Some of the most sweetest/spiritually drenched sounds this side of the Cali coast. And I can assure you, there will be no East Coast bias when the DJ's on the other side of the coast get their hands on this one.

David Harness & Charles Spencer never cease to amaze me on their collaborations, whether it's a remix or an original project their chemistry between them always produces Quality. It's basically a "pick your poison" scenario on this 12", the same soulful guidlines the same beautiful results. Besides when you have Mr. Bobien's vocals at your disposal, well...........that's about all the MUSE you need isn't it.