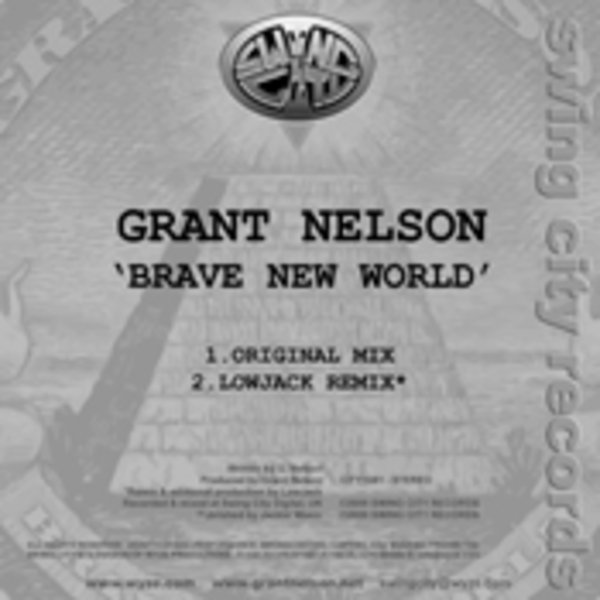 Nelson drops a summer bomb!

Grant Nelson drops a summer anthem on Swing City!

DJ Reactions

Andy Ward - I knew there must have been some bad boy bizness waiting to come out.. this proves it.
Baggi Begovic - excelent track original and remix
Bobby Zoo - The future is hott, love it, Nelson is back on the attack
CJ Mackintosh - Original Mix for me....loving it. Playing and supporting all the way.
Dario D'attis - wooow. . . .i just love it. . . im glad to get music like this.
Dave Lee - can see this working very well
Dave 'Redsoul' Wareing - Bangin! Sound of the summer!
David Harness - I am digging the Original mix. Will be real big for the summer.
Deli-G - Grant got that feel good vibe on the original mix and the the acid freaks Low Jack mix is rocking
DJ Dealer - Ah yeah the summer vibes are here! Straight to the front of the wallet
DJ Pippi - the original mix!! its hot!!
Dimitri From Paris - bagging the low jack mix..
Franco De Mulero - amazing... I will hammer this for sure.
Funkagenda - Wicked summer action. Grant always turns in the goods... this is NO exception!
Grant Richards - I wish there was more stuff like this out there......Those breaks are just anthemic/epic.
Groove Assassin - Massive Summer Anthem! Gonna Smash This To Pieces On The Big Floor!
Groove Junkies - Both mixes are on point-Swing City back in the saddle baby!
Hector Romero - Original is right on point - love it!
Jamie Lewis - fantastic fat sound right for the club
Jask - Brilliant Stuff from the G-man. loving both mixes.
Jason Herd - Great track, will drop Original at Mambo and Low Jack Mix early doors Pacha tonight
John Jones - Love it. Original mix is pick for me. Bit of a breath of fresh air at the moment.
Kaskade - Ahhhhhhhhhh soooooo gooood! Please let it come back. I love it. full support.
Kemal - restoring my faith in house. finally something that doesnt sound like everything else!
Kiko Navarro - Nice to see Grant Magic Nelson back again, im sure this will rock the floors this summer
Matt Caseli - Massive with a capital M!!! This will rock Pacha this summer big time...
MJ Cole - Nelson at his best! Love the vibes. Spine tingling stuff! Will be supporting this Summer withoutadoubt!
Mr Mike - Great to hear Grant in top form. great track. Definately in the bag.
Nicolas Matar - Amazing! Will be huge this summer!
Lawnchair Generals - Bring out the sunbrella! Love it, I can already see people dancing! I can't pick a favorite. just can't do it.
Raul Rincon - Killing!!! that track is bad... Straight to the front of the wallet! Big up!
Ricky Morrison - Yeeeeeah!
Scott Wozniak - Proper, feel-good summer house bomb.
Sergio Flores - Another stormer from the G-man, lovin' this !
Toddie (Knee Deep) - this will work on every floor
Tony Humphries - We gonna play this a lot over the summer. Excellent hype tune!