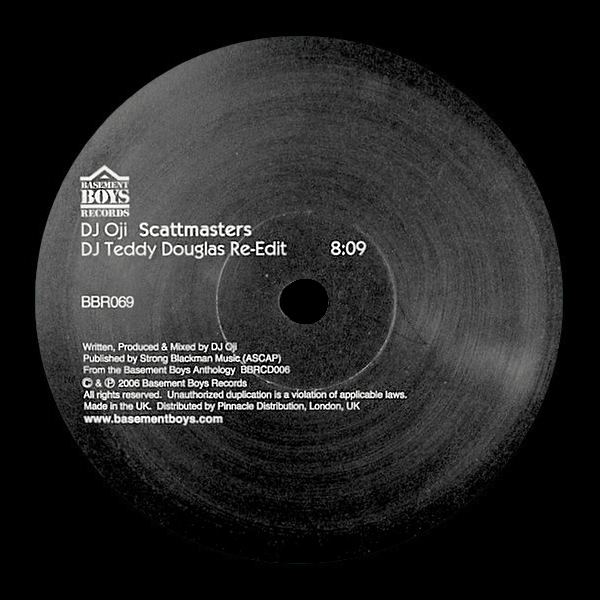 Two Basment Boys classic tracks brought up to date for Miami 2006, sure to rock the floor!!

DJ Teddy Douglas re-edits the early Basement Boys Records release (BBR014) by DJ Oji - Paradox EP- "SCATTMASTERS". This bangin' re-edit makes this 1997 release sound like it was released in January 2006. Taken from the Basement Boys Productions new 3 CD Anthology. This single shows how relevant this classic piece of electronica can be with a hot new edit. This will bang in all kinds of venues this spring like it is a brand new cut. Scattmasters is electronica, dance funk reminiscent of the classic Martin Circus updated.

The Karizma remix of THE CARIBOU by Teddy Douglas. The Caribou was DJ Teddy Douglas's follow up to the incredible Violin. It features Francesco the Violin- the incedible violinist featured on the original Violin. This incredible remix was only previously available as part of the limited edition 15th Anniversary Box Set of Vinyl. Many who missed that limited pressing have been requesting its re-release. Here it is!! This mix is not part of the Anthology.