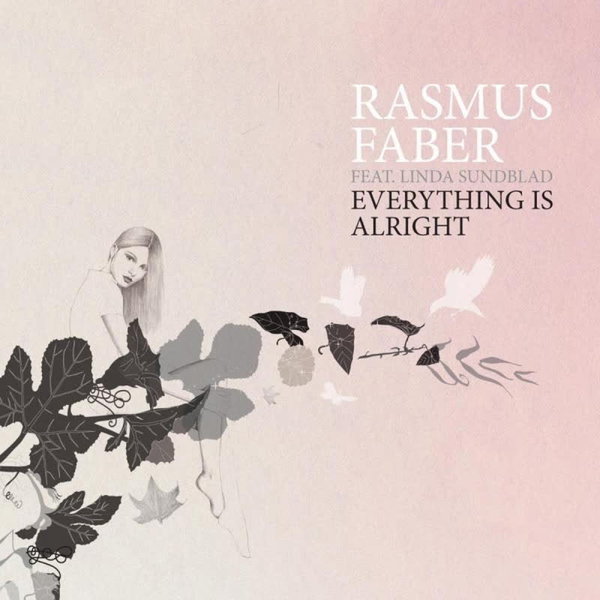 Everything Is Alright (feat. Linda Sundblad) (Rasmus Faber, Richard Earnshaw & Lovebirds Remixes)
Farplane
FP012D | 2008-12-08
Farplane Records are proud to present the first single 'Everything Is Alright' from Rasmus's Faber's highly anticipated debut album 'Where We Belong'. The album has been a year in the making and Rasmus doesn't disappoint, this first single most definitely sees him back with a bang! The package not only features original and remixes from Rasmus himself but also some heavy hitters from Richard Earnshaw and new production outfit, The Lovebirds!

Producer, musician, composer, remixer & DJ – Rasmus Faber has many strings to his bow. In his early years he mastered the skills of the jazz piano, and worked as a musician for many years, before falling in love with house music and production in the year 2001.
His debut release was courtesy of UK label Black Vinyl back in 2002, the inspirational 'Never Felt So Fly' captured many people's hearts and then only a year later, Rasmus founded Farplane Records. Then came the four classic tracks, 'Ever After', 'Divided/United', 'Never Felt So Fly' and 'Get Over Here' that firmly put Rasmus on the map as one of the best producers in the business and the rest they say is history!
The 'Original Mix' of 'Everything Is Alright' illustrates Rasmus's amazing musicianship as he creates an emotional piece of pop music that sits very closely to his compatriot pop sensation Robyn's recent chart hit 'With Every Heartbeat' and has all the ingredients to be a commercial hit.

Rasmus also supplies five other mixes as he takes things firmly to the dancefloor with harder edged work outs.

Other mixes come from Duffnote Records main man Richard Earnshaw who keeps the high energy following with three versions and then finishing off the package are two mixes supplied by The Lovebirds who is Basti from Knee Deep under his new single moniker guise.

Look out for Rasmus Faber's debut album 'Where We Belong' released in February 2009.