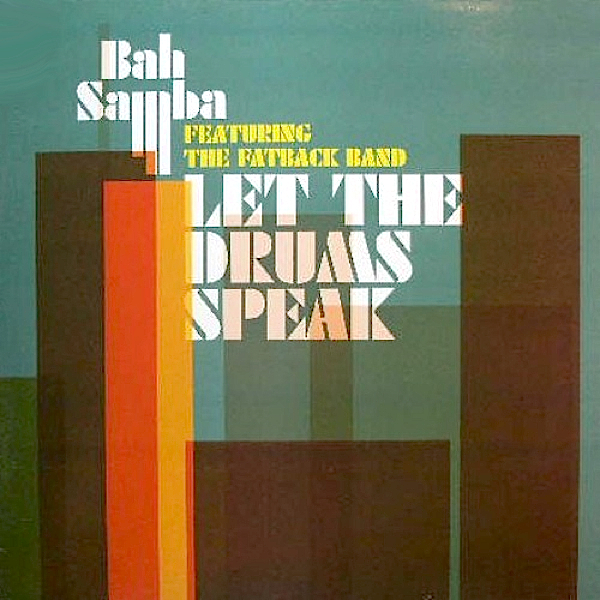 Happy hands, happy feet!!
Hot off the heels of their latest Louie Vega and Quentin Harris' remixes of 'Calma' featuring Isabel Fructuoso, the latin, jazz and funk grooves crew, Bah Samba team up with the legendary US soul outfit The Fatback Band, with a revisited version of the Fatback 1975 classic, 'Let The Drums Speak'. Having been thrown together by their manager, Bah Samba's Julian & Mark got together with Fatbacks' Jonny Flippen (Bass) and Bill Curtis (Drums) for a jam session. The result is this superb faithful interpretation of a soulful classic oozing with that Fatback feel-good party vibe to keep the floors well oiled. Adding to this fab package are 2 of Resless soul's finest producers; Mr Phil Asher and Harvey Lindo (of Modaji fame), with Phil scoring the goal in the back of the disco house net, with a mix drizzled with funky guitars and classy brass topped off with vocal harmonies from that stunning voice that belongs Alice Russell, whilst Harvey collects the medals for a superb downtempo groove reminiscent of the old school soul days, with added keys and vibes.
In a time where many of the great rhythm-and-blues acts from the past seem to be fading fast into revival band status, The Fatback Band has managed to hang tight with many of its founding members still on board and still keeping the funk alive since their debut album back in 1971. It's driving force Bill Curtis the ever-present ringmaster is responsible for about 35 album releases over the years. All have featured infectious, hip-shaking dance music. In the 1970s and '80s, Curtis and his Fatback cohorts churned out a cluster of hit singles that shimmied up the R&B charts. Disco and funk fans alike were left drained after grooving to such taut, rhythm-muscled Fatback platters as ''I Like Girls,'' ''Let's Do It Again,'' ''Backstrokin','' ''Yum Yum (Gimme Some),'' ''Wicki Wacki,'' ''I Found Lovin','' ''Spanish Hustle'', ''Gotta Get My Hands on Some (Money)'' and the all singing, all dancing "Bus Stop".