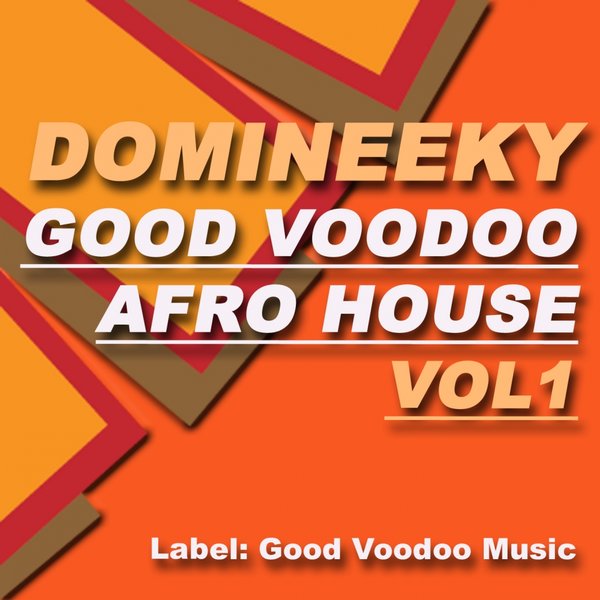 GVMLP001SAMP2 | 2023-09-15
This sampler contains 4 tracks from Good Voodoo Afro House Vol 1 - the first Afro House album from UK songwriter and producer Domineeky. As the title suggests, the focus is firmly on African-inspired house music, drawing on Domineeky's love for African rhythms and percussion, his musical influences that include Atjazz and Osunlade, and a passion for house and club music from the UK and USA. The album presents a 13-track journey packed to bursting point with funk, soul, live instrumentation and percussion.

Reflecting on some of the album's key points, Domineeky highlights the tracks 'Umdudo' and 'African Pride' which both feature Nosisi, an opera singer he discovered on a recent visit to South Africa. The language she sings on track 1 is called Xhosa. 'Reflections On A Memory (Part Two)' was created as a follow-up to a well-received earlier version that was supported by Robert Owens amongst others. 'Tomorrows World Today' is a nod towards long-standing influences Atjazz and Osunlade, while 'SuperFunky' is described as a personal theme tune, inspired by house producers like Phil Weeks and Giom.

Domineeky's recent EP 'Promise Me Love' and his remixes have received praise from an illustrious group of DJs including Josh from Blaze, Marques Wyatt, Nick Holder, Vincent Kwok and Joss Moog, helping to establish him as one to keep a keen eye and ear on. His earlier music and productions have been heard on Universal Records, Big Dada/Ninja Tune, Sky TV, BBC Radio and Channel 4.

Launched at the end of 2011, the UK-based Good Voodoo Music record label comes from a diverse collective with an emphasis on proper musicianship. The label has a passion for all things deep and soulful, but draws from influences way beyond the dance music sphere blending different global flavours.

DJ Support
DJ Anna Wall (Defected): Song for Zani is great! This is a highly original collection, very impressive. Thanks again
Jim Baron (Crazy P): loving Moneda funk, i'm reaching for the sun-block as we speak! thanks
Marques Wyatt: Save My Soul - Dope Thanks
Robert Owens: Moneda Funk - love it
Joey Silvero (Distant People): save my soul is funky, but moneda funk is my favourite here love the flute action !
Vinny Da Vinci: Digging RELECTIONS & UMDUDO... Full support!!!
Ryzor (Liquideep): Reflections - Digging this
K.O.R.T. (Copyright / Defected): nice afro tracks
Brazilian Soul Crew: Amazing release. Great tracks. My full support
Demarkus Lewis: Will give these a play .. thx
Justin Harris: nice... original... feeling this a lot - many thanks
E-Man: WILL SUPPORT.
Baldeelox: Moneda Funk is very nice and uplifting
DJ Pope: nice ep favorite Umdudo
DJ Reeplee: In my bag Full support!
Al Bradley (3am/Paper/Bullet:Dodge): Strong percussive vibes; the picks for me are Reflections On A Memory & the excellent deeper vibe of Moneda Funk which really is wicked
Deep_J / The Inaudibles: Thanks, will support!
Nutritious: Diggin this a bunch.
Sandy Turnbull: I struggled to pick a favourite out of Moneda Funk & Refections On A Memory.
Bing Ang (My House Your House, China): I was blown away! Very nice trax.
SoulM8 magazine: Finally something original.Excellent
DeepSouthAudio: this label keeps breathing life in to house with there upbeat retake on all good things afro ..