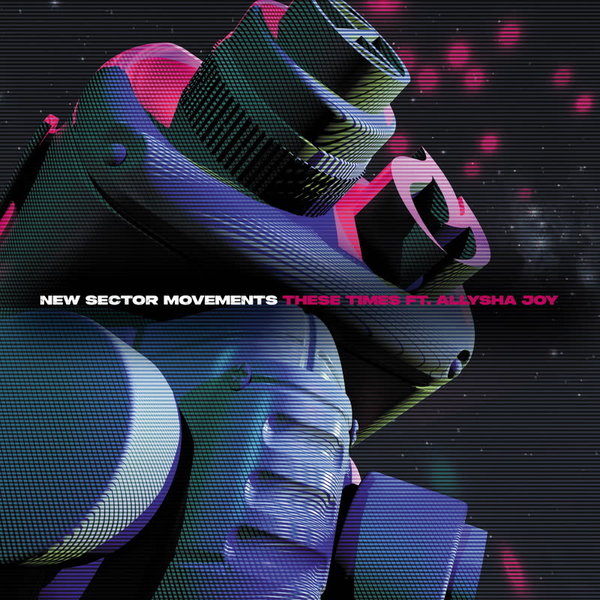 First Word Records is extremely proud to welcome the legendary New Sector Movements to the label, and the first new release from this moniker in 15 years! 'These Times' features Allysha Joy on the vocals and is taken from the forthcoming 5-track EP of the same name, comprised of street soul, hip hop, jazz and bruk vibes.

Founded, headed and produced by DJ & musician IG Culture (CoOp Presents / LCSM), the EP from this all-new quasi-group project also features the vocal talents of Allysha Joy, Mike City and Natalie May with additional accompaniment from Wonky Logic, Wayne Francis, Alex Phountzi and the NSM Fusion Starship!

New Sector Movements (aka NSM) were the first out the gate at the dawn of the original broken beat movement, releasing their first single 'Groove Now / New Goya' on the People label in 1997, then releasing several singles and EPs through to the late noughties, and dropping a classic album on Virgin entitled 'Download This'. The previous incarnation featured several other artists from the bruk foundation era, including Kaidi Tatham, Izzy Dunn, Julie Dexter and Eska Mtungwazi amongst others.

Awarded a 'Lifetime Achievement Award' at the 2019 Worldwide Awards, NSM's IG Culture is a hugely pioneering prolific artist in the UK music scene. His catalogue of releases over the years has seen numerous aliases, collaborations, remixes and productions. Appearing on the scene in 1990 as part of Dodge City Productions, to producing several solo albums throughout the noughties, to recent years with his hugely-acclaimed cosmic jazz outfit LCSM (Likwid Continual Space Motion), additionally to co-running the CoOp Presents label, continuing the legacy of the award-winning club night whilst showcasing new artists, IG Culture has been omnipresent at every corner of British black music for three decades deep, influencing many a sound.

This is all additionally to projects like NameBrandSound, Likwid Biskit, Da One Away and Son of Scientist to name just a few. His work has appeared on releases by Roots Manuva, Young Disciples, Les Nubians and Monday Michiru, while remix work over the years has included Gang Starr, Femi Kuti, José James, Miraa May, Slum Village, Digital Underground, Luniz, Naughty By Nature, Airto Moreira & Flora Purim.

As a DJ, he's shut down dances all over the world, recently at places like Fabric, We Out Here festival and Summer Dance Forever in Amsterdam, as well as regularly rocking the airwaves on Worldwide FM and combining the two at BBC 6 Music's All Points East stage in the Summer. IG Culture also founded Selectors Assemble; a collective of forward thinking DJs and producers.

So, as we head towards Winter 2022, New Sector Movements has returned (but don't call it a comeback!). After a turbulent few years in the world, it seemed a poignant moment to reinvigorate the soul, and reflect upon 'These Times'. The EP consists of five brand new tracks, each illustrating a pertinent mood and attitude representing the current climate.

Allysha Joy leads the vocal on EP opener 'These Times', a sumptuous slice of street soul with a deeply infectious horn hook. Allysha is a key player in the Naarm (Melbourne) soul jazz scene, fronting 30/70 Collective and releasing her sophomore solo album on First Word earlier this year. A multi-talented performer, Allysha and IG also collaborated very recently on the antipodean bruk compilation 'They're Energised' out on CoOp Presents very soon.

Cross-genre vibes to resonate cross-generations, New Sector Movements do not ramp!
IG Culture and crew proceed to give you what you need for 'These Times'.

The 'These Times' single drops Jan 18th while the EP is released on vinyl and digital worldwide via First Word Records late February 2023.