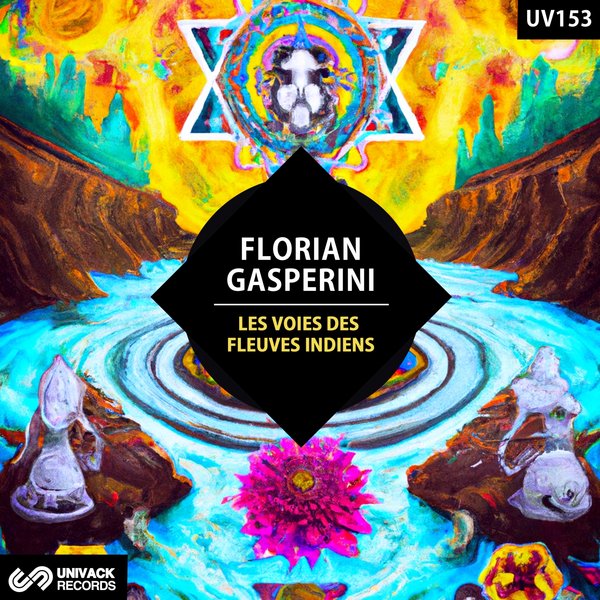 Les Voies des Fleuves Indiens
Univack
UV153 | 2023-03-03
After the success of 'A Man Said' and 'Way To The Other World', French producer Frorian Gasperini returns to univack with 'Les Voies des Fleuves Indiens', an EP with two originals plus a remix by one of the most important artists on the Organic House scene at the moment, Polish Greg Ochman.

The two originals composed by Florian Gasperini are an example of the most emotional and deep style of this producer, full of warm and melancholy harmonies, sinuous chords, sweet vocals, and tribal elements.

Greg Ochman makes his mastery of the music evident, and his skills to accompany it with a lot of melodic and percusive elements. His version of 'Les Voies des Fleuves Indiens' is perfect to dance it at sunset... just wonderful!