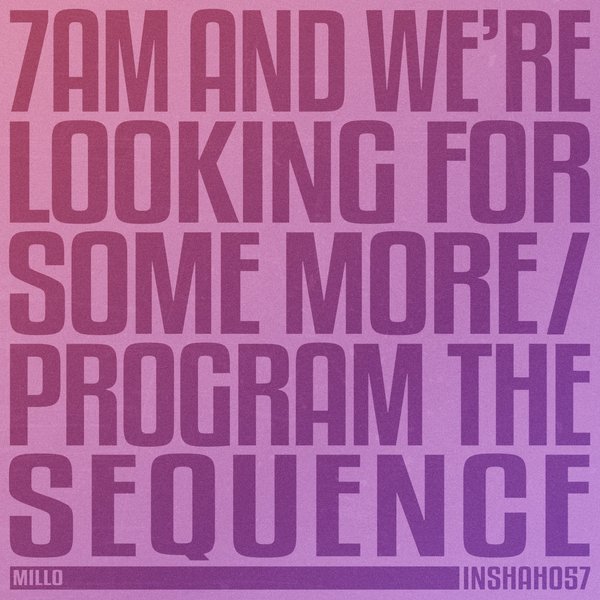 Mexican artist m i l l o debuts his new '7 AM And We're Looking For Some More' EP, featuring two 128 bpm tracks led by acid leads and distorted vocals.
The first track, giving the name to the EP, is driven by a strong square bass and features an infusion of Electropop. It could easily be the soundtrack of a racing game, matching the adrenaline of the high speeds.
The B-side, 'Program the Sequence' comes more hypnotic and club-oriented, with driving vocals about the process behind m i l l o's production.