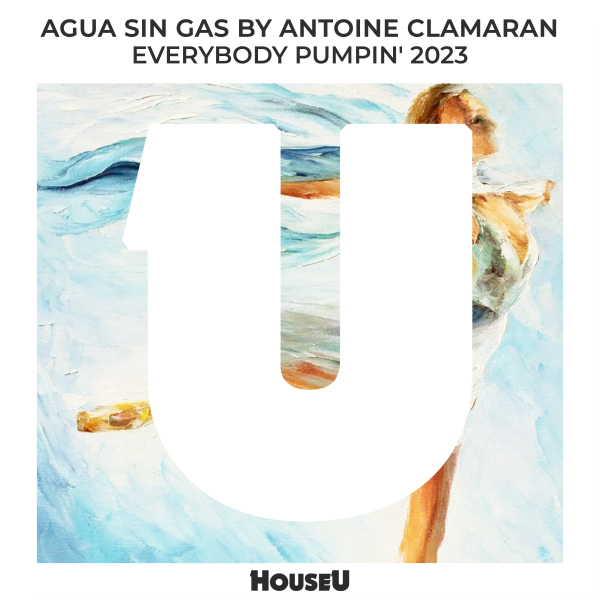 We are showing up with a super interesting new release on HouseU presented by a real legend from the House world.
Antoine Clamaran is probably well-known for everyone among House lovers, because he is an active member and a determining person of electronic music, mostly in Disco and Funk House since the early '90s.
Antoine earned a lot of gold records, touched almost all top charts' number one position like Billboard or Beatport. He produced millions of sales with his several releases, and many club anthems are associated with his name. He co-worked with a bunch of world stars and released his works on the best record labels.
He has started his own 'Agua Sin Gas by Antoine Clamaran' project back in 2014, and he is still producing Funky, Tribal and Tech songs under this name.
In 2018 we have released on of our all-time most successful track, 'Everybody Pumpin' presented by him. We could have see the success on the top chart positions and on the other hand many world-renowned talent supported it, such as Carl Cox or Fatboy Slim.
We are really delighted that Antoine made a rework of the track so we can present 'Everybody Pumpin' covered in a new coat in 2023.
The classic sample and the vocal got a totally new instrumentation, what fits very well to the current trends, so all set to climb high on the top charts and on your playlists.
Do not miss the new Antoine Clamaran song!