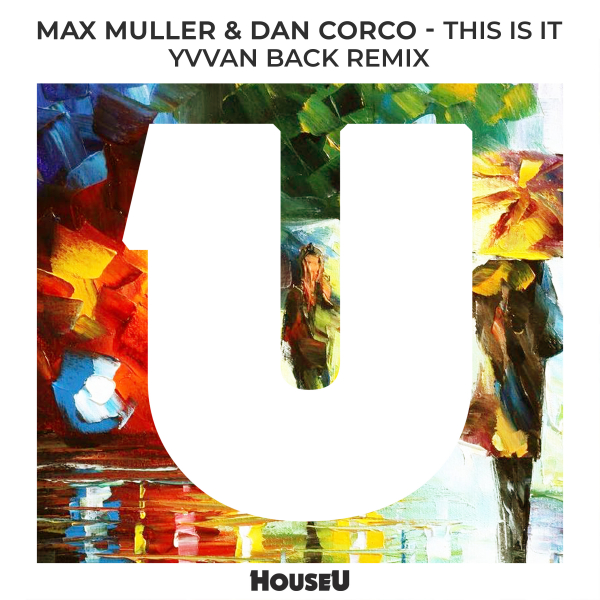 This Is It (Yvvan Back Remix)
HouseU
HOUSEU177 | 2022-12-23
We are coming up with a new promising track on HouseU, and this is our last release of the year. We have released 'This Is It' back in September presented by Max Muller and Dan Corco. It gained very nice results on the stores and on the streaming platforms too. It was riding high on Beatport's Funky House Top 100 chart for weeks.
Max Muller started his DJ career in South France, he is a great lover of the House genre, especially the Deep and Tech House subgenres. He is working with Dan Corco since 2017, who is also in love with the electronic music and works in many different genres as a producer.
They have released a lot of songs together already on well-known record labels like: Too Many Rules, Downtown Underground or Spacedisco Records.
Their former hit, 'This Is It' just got remixed by the talented Italian producer, Yvvan Back.
Yvvan Back and HouseU are in close partnership since the launch of our label, we have released many successful projects together through the years. All above he worked with Armada Music and Toolroom Record, just to name the best ones.
The new remix was a great opportunity to revive the track and present it in a fresh version. It is determined by a dynamic groove and pulsating bassline. The original sample vocal fits very well to the new base. This is a real delicacy for the followers of Jackin' and Funky House, and a powerful secret weapon for all DJs.
We would like to say thank you for following our work in 2022, we will be back really soon.
Stay with us!