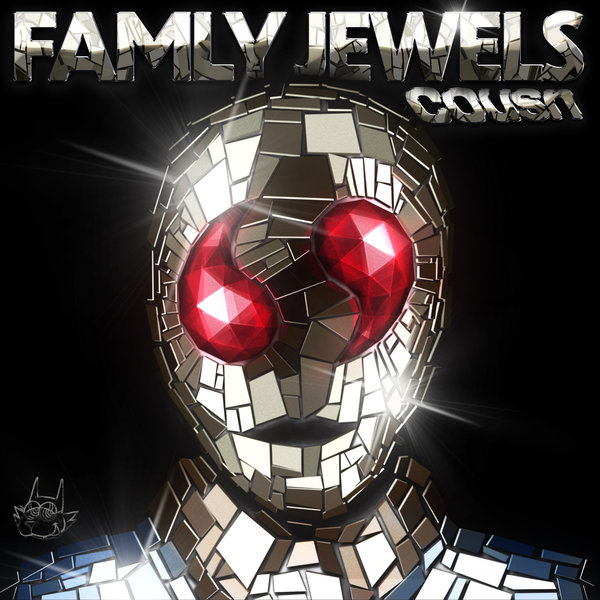 Founders of the FAMLY collective and co-producing duo Cousn deliver their debut album in October on Irvine
Welsh's new label, Jack Said What. The ten-track LP showcases a myriad of solo and collaborative creations
with rapper Surya Sen amongst other rising stars, resulting in a multi-dynamic body of work.

Cousn describe the roots of their project and the collaborative process behind the album. "Being actual cousins, we first
met each other as tiny babies. But it wasn't until we formed Cousn at age 16 that we started this mad journey together.
Since then, through our FAMLY Connection collective, we've built up a large number of like-minded artists from all walks
of life who we can now call our FAMLY. We all work in music, art, videos and events, and our album sets out to showcase
not only us as Cousn but also our extremely talented collective."

They introduce us to other artists who appear on the album. "With Tom Williams on the drums, features from Surya Sen,
Scott Booth, Luca Manning and The Fluffy Teddy Bear, artwork and videos from Harry Coke, Hector Bell, Jenn Leung and Marco Bardusco-Brazier and remixes directly from the FAMLY Connection group. FAMLY Jewels was inspired by our
determination for the Cousn sound not to be pigeonholed but to enjoy working with the people we love and setting out to
be uniquely ourselves. We're really excited to share what has been an album that's been years in the making, but now
feels like just the start of an ongoing journey together."

Cousn are a Bristol-born duo whose close familial bond as cousins translates into their musical output. Alfie and Billy
Goffey produce with a dynamic approach, displaying their strengths as contemporary electronic music artists. Together,
the pair run a collective called FAMLY Connection, where they platform emerging talents in the fields of music and visual art. Since forming their Cousn alias in 2013 at 16, the pair have leaned into house, disco, acid and punk in their unique way, delighting discernible audiences worldwide. As DJs, the Goffey cousins have soundtracked The Warehouse Project, Printworks, Motion and Secret Garden Party, among others.

FAMLY JEWELS reflects the pair's free-thinking aesthetic in the electronic realm, spotlighting the innate skills of two
blood-related pals open to collaboration. It provides an insight into their lighthearted world while affirming the pair's
serious mindset in the studio and ability to bring up other artists along the way—something that aligns with the ethos of
Irvine Welsh's newly launched Jack Said What label.