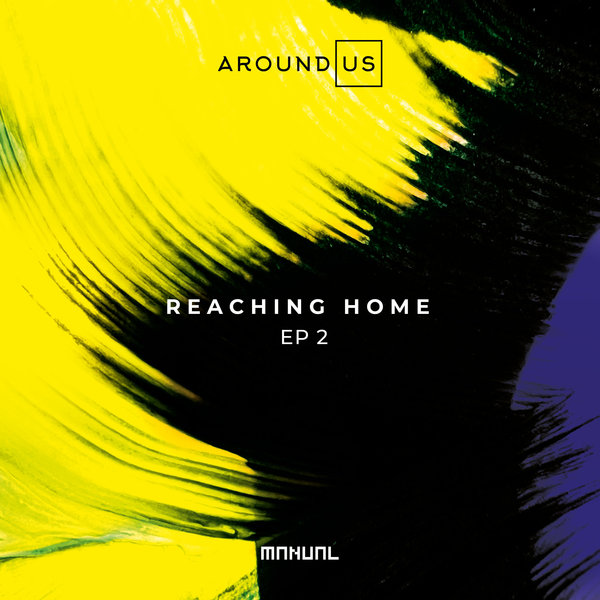 Making their debut on Manual Music, Dutch duo Around Us present their album 'Reaching Home'. Here's the second EP leading up to the LP release later this year.

Based in Amsterdam, Around Us first emerged in 2018, quickly establishing themselves as a rising act with releases via Balkan Connection's BC2 and long-standing Dutch imprint LuPS Records. World class DJ and progressive music tastemaker Hernan Cattaneo was the first to chime in with support. Showcasing one of the duo's early productions 'Sleeping Blue' as part of his hugely popular Resident podcast. A bond with the Manual Music collective was also formed early on, as the well-received 'Voyager' EP landed in 2019 courtesy of label affiliate Cinematique. Four years later and Around Us now sits on a well-kept resume, with key projects on Click Records, Clubsonica, Freegrant Music and Manual Music's progressive minded MNL division, all serving as vehicles for the duo's deep and groovy sounds. Continuing on an upwards trajectory, Around Us now presents their first ever album project entitled 'Reaching Home' care of Paul Hazendonk's Manual Music.

Around Us' capacity for storytelling - both comforting and challenging - resonates across the album's second showcase piece 'Homecoming'. Shot in high-definition and full of detail and idiosyncrasies, it's a poignant voyage where the duo explores a storyboard of indistinct vocal arrangements, balmy swells and meandering musical coactions. The duo reaffirms their instinctive ability to tip a dancefloor over the edge with 'I Got This', planting multiple explosions of serotonin through fluttery synths, panoramic arps and retro acid lines, before confidently returning to the groove for a sweeping aerial final.

Continuing on a lighter monochrome, it is the haunted atmospherics and wavy motifs of 'New Dawn' which melt down into the soundscape science of 'Good Enough', a downtempo creation where vocal wails steal the air against a backdrop of arpeggiated acrobatics.