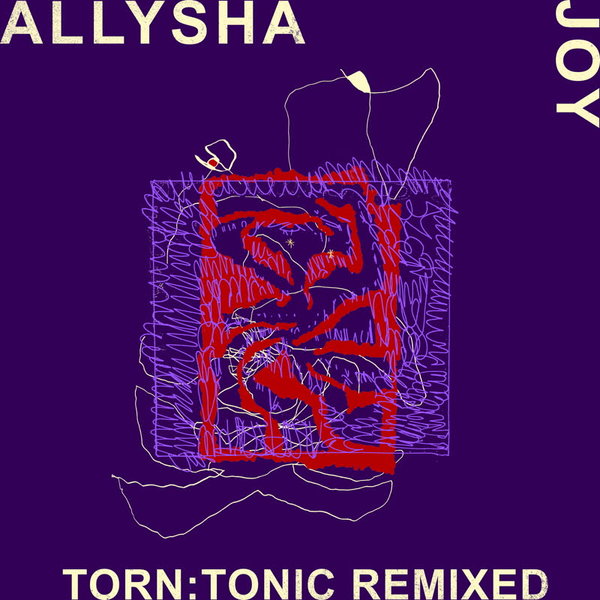 First Word is very proud to bring you an EP of remixes of tracks from Allysha Joy's highly-acclaimed 'Torn : Tonic' album; mixes courtesy of an all-female line-up - Shy One, Risa T, Emmavie & Rebecca Vasmant.

For those that don't know, Allysha Joy is an integral member of the vibrant Melbourne soul & jazz scene, well known for both her solo work and as lead vocalist for 30/70. A uniquely-talented soul, her husky voice, and formidable Fender Rhodes prowess have garnered attentive audiences around the world.

Since the release of Allysha Joy's self-produced sophomore album 'Torn : Tonic' on First Word in late Spring, it's been a hugely eventful few months for Allysha - touring extensively across Europe & the UK, including powerhouse performances at We Out Here & Montreux Jazz festival, and headlining shows in London at The Jazz Cafe and at Oslo, Hackney.

The album received universal praise from a wide range of selectors and tastemakers, including Jamz Supernova (1Xtra), Jamie Cullum (BBC Radio 2), Huey Morgan (BBC 6 Music), China Moses, Laurent Garnier, Erica McKoy, Bradley Zero, Kev Beadle and numerous DJs across stations like Jazz FM, Worldwide FM, NTS, KCRW and KEXP. This in addition to press features in Dazed, OkayPlayer, The Vinyl Factory, Clash and Treblezine, to name just a few.

As we head into Autumn, we're proud to bring you four brand new mixes of tracks from the album. This EP consists of several formidable female artists, hand-picked by Allysha as an extension of the Torn : Tonic message, to empower and share the stories of women and non binary peoples through song.

Shy One kicks off the set, fresh from her recent Eglo Records EP, and kicks 'Still Dreaming' (also featuring Rara Zulu on vocals) up to 130BPM, for a jackin' heads down affair, complete with an unapologetic kick, crispy hats, chopped rhodes, rolling bass and subtle acid tweaks.

Risa T from the CoOp Presents crew is up next with her rub of the Ego Ella May collab 'Calling You'. This one staying truer to the original track, switching the rhythm to a 4/4 bounce and picking up the tempo — slightly deeper, dubbier affair for the dancers.

UK Soulstress Emmavie takes on the album track 'Fatima' which also features the vocals of Belle Bangard. The most downtempo of the set, though the double-time hats and growling b-line keep the energy high, with sliced guitar cuts and additional backing vox from Emmavie herself. It's a seriously smooth concoction.

Finally, Glasgow's Rebecca Vasmant provides her flip of the album's lead single 'Let It!', adding some warm sub-bass and delicate harps. This unique mix brings space to the original sax and harmonics, while the drums run alongside this expansive skippy pulse.

'Torn : Tonic Remixed' is available on all digital platforms via First Word Records in late October 2022.