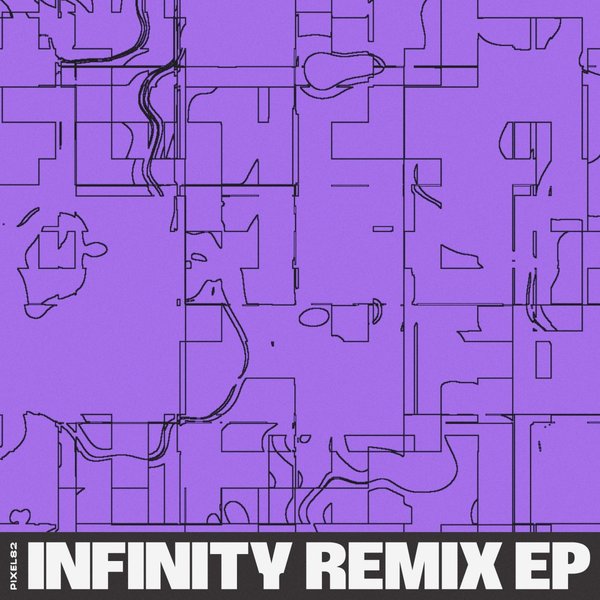 Next up in the collection is the floor shattering broken beat interpretation of "Infinity" from Shcuro. Starting out with a slamming kick drum and a classic electro breakbeat pattern the track builds until a sinister, yet simple bassline makes its grand entrance that is sure to bring anyone straight to the dance floor. It slowly builds until hints of the original strings and vox come into play that brings a perfect balance of the darker and more lush elements, which form together in perfect unison.

Jumping straight into techno territory, Vil pitches the BPM way up with his version of "Infinity". Tribal and funky percussion right from the start demonstrates that this version is meant to bring you into a dancing frenzy, until the arpeggiated synths from the original makes their grand appearance that is paired with chopped up and perfectly placed vox from the original. Arriving next is the Morrice version of "Beyond" another techno chapter that deconstructs the original and pairs it with a funky deep bassline that plays throughout while reconstituting parts from the original into fresh and new sounds.

Transitioning towards the end of the collection we get another slamming remix from the likes of Rydim with his version of "The Grid". A kick paired with a heavy clap straight away shows the audience that this version means business and it continues to evolve with layered hats until the key hypnotic synth from the original arrives and a little surprise use of vox, which fully weaves this version together.

Finally, at our final destination with Mirror People and their remix of "Sunrise", we get a version that sounds the most like the original album but while still having its own flavour and sound. Taking the beautiful synths from the original they reconstruct them in a way that pays homage to Pixel82 and adds a whole new layer of deepness and mystique that is perfect for more sunny moments in a set.