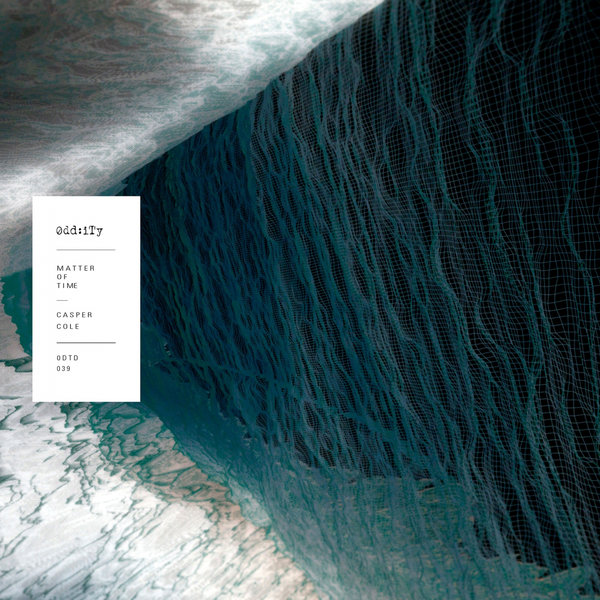 ODTD039 sees the Øddity return of Casper Cole following his debut last December on Odd Echoes Vol.5 with 'Fortuna'. Now is the right time to delve deeper into his talents, calling on outstanding support from vocalist Ed Begley and Fur Coat for the remix.

Emotion fuelled title track 'Matter Of Time' has all the attributes to storm the melodic techno charts. Featuring a stunning vocal from Ed Begley and a brilliant arrangement from Casper, who allows Ed's voice to shine while embellishing and layering analogue elements to complement his tones - heightening the sense of drama and tugging at the heart strings. Expect this to feature heavily in key DJ playlists.

After signing the original Øddity label boss Sergio Muñoz knew a Fur Coat Remix was needed to fully unleash the clubbing potential for this great track. Sergio amplifies all the important elements, while cranking up the energy and intensity. Deep pulsating stabs and punchy beats are underpinned by beautiful warm synths and subtle effects on Ed's vocal to create a truly compelling clubbing moment. The breakdown is a lesson in composition, taking 'Matter Of Time' up to a whole new level as the driving beats then re-enter and raise the roof.

Closing track 'Overground' gives a wider insight into Casper as a producer, as he delivers a dark intense dance-floor cut with echoed arp lines, throbbing bass and rolling percussion. The break allows a brief release of tension, before drawing you back into the cavernous sounds. Perfect for an extended DJ set in a hot dark club.

Early support from Adriatique, John Digweed & Fideles.