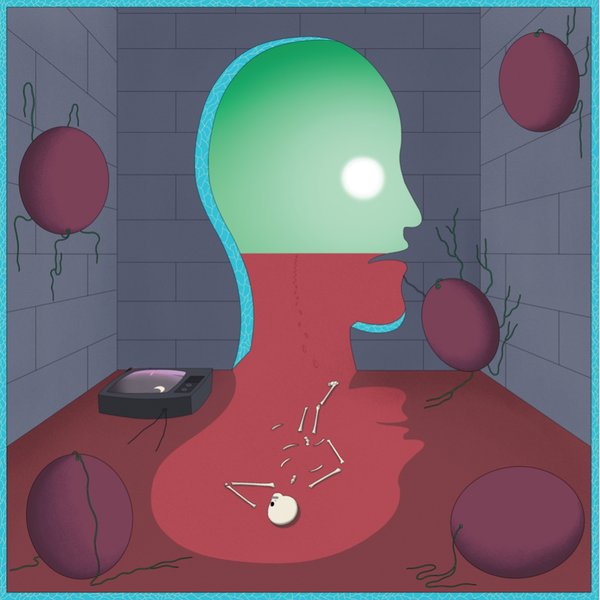 3617050276278 | 2022-11-25
The remixes of Japanese Television's debut album Space Fruit Vineyard. JTV return with stellar exclusive mixes from leading UK and US producers and artists including Gabe Gurnsey, The Orielles, Parachute Girl (Simone Marie Butler - Primal Scream), Sen Morimoto, Noon Garden, Joshua James, Pye Corner Audio, Justin Robertson, and Primitive Ignorant (Sym Gharial from 80s Matchbox B-Line Disaster). The first remix single release from Pye Corner Audio will be supported by a nine date UK tour including headline shows, Rough Trade in store, and Manchester Psych Fest alongside the likes of Kurt Vile and The Coral. This is followed by a six-date UK tour supporting The Wytches around release of second single from Factory Floor's Gabe Gurnsey.

The remix album follows the acclaimed self titled debut album received support from BBC 6Music and the likes of DIY, Dork, NME, Clash, So Young and many more.

The album will be pressed on heavyweight baby blue vinyl highly limited to just 300 units worldwide and exclusive to Record Store Day: Black Friday.

The self-titled debut album from the UK's favourite space-surf psych-seekers Japanese Television saw the four-piece surf a swirling wave of reverb-drenched organ, garage-rock guitars, hypno-motorik bass and pounding, ritualistic drums. Preferring to work in a village hall deep in the wilds of the east British countryside, JTV recorded live to an old 8 track machine with The Wytches' Kristian Bell. And now a suitably off-kilter mix of the finest remixers have perfectly altered the state of each track to bring together a magical mix.

Only Japanese Television are 100% space surf.