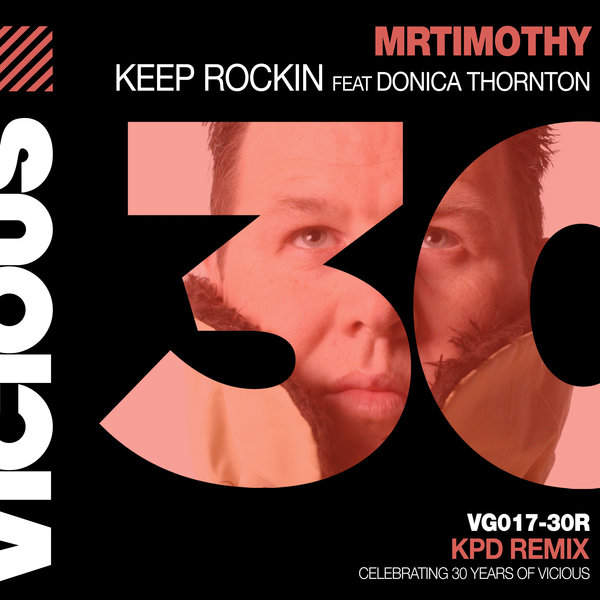 Having released a stack of vocal house records over our 30 years Australia's MrTimothy delivered a classic to Vicious back in 2002 featuring Donica Thornton with 'Keep Rocking'.

If you're going to remix a vocal house cut for 2022 then who better to get on the remixing duties than KPD. Having remixed for the likes of David Penn, The Cube Guys and Angelo Ferreri in recent years, KPD has established himself as a true lover of all things house.

His remix stays true to the house music theme with chunky drums, a funky groove and huge whacks of Donica's diva vocals sprinkled throughout. A big breakdown builds back up with Donica bringing the vocal vibes as it builds back into the fat groove. As the title suggest, this will certainly keep house music floors rocking!!!