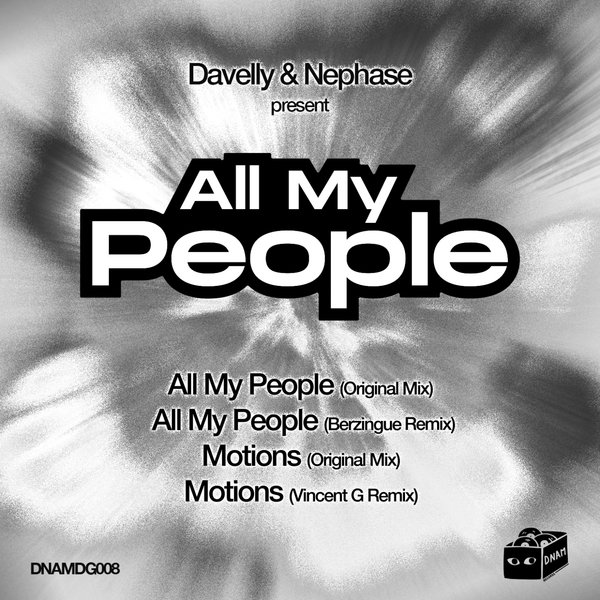 After releasing some quality tracks on their own sides in the label's catalogue, Paris based producers Nephase and Davelly joined their forces to deliver a new release with two original cuts. "All My People EP" showcases deep and atmospheric vibes and stands as a tribute to their heartfelt friendship over the years.

Heavily rooted in dark and dreamy atmosphere, the EP title track highlights straight drums, sexy bassline and heady vocal. Motions balances light and dark tones with driving drums and spacey synths pads.

The Ep also includes more club-friendly treatments with two remixes from Berzingue and Vincent G, both bringing their personnal vibes tainted of proper rhythmic grooves and an overall deep love affair with warm, soothing house music.