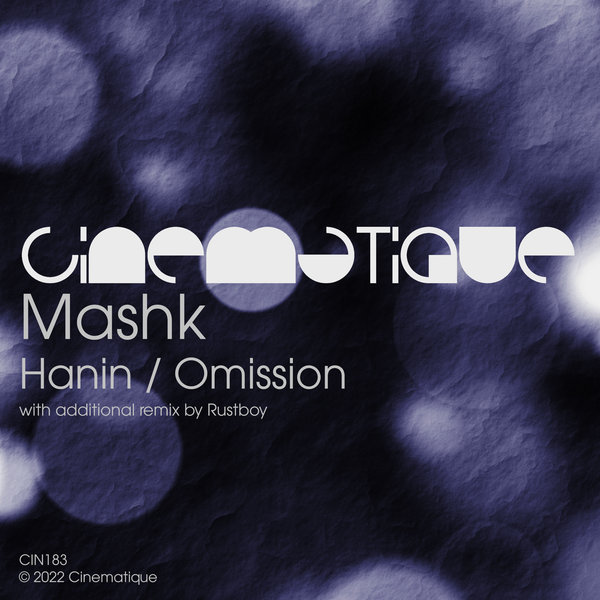 Hanin
Rustboy Remix

(5:49)
It's a pleasure to announce the return of Mashk on Cinematique.

The friendly man from France is back to please us with his beautiful compositions. As one of those artists with a recognizable melancholic style, we are sure this double A-sider will bring joy to a lot of people. On this release Mashk shows us two variations of his style with some uptempo melodic beats on 'Hanin' while 'Omission' is more on the hypnotizing off beat side of things.

To conclude this release, we are very happy to have Rustboy on board for the first time with a classy and more dance floor focussed version of 'Hanin'.