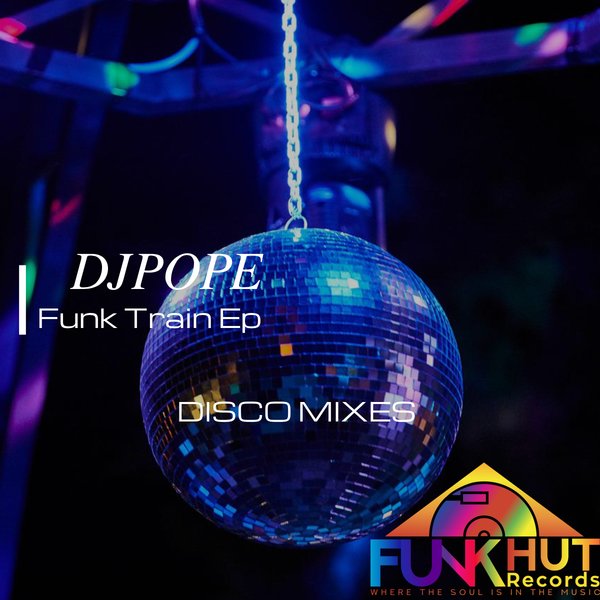 Label boss DjPope has compiled a number of inspired Disco infused dance tracks to get you moving and grooving to the music. The Funk Train Ep contains selections featuring DjPope "Toot Toot Beep Beep"AJ Harvey aka MissFly "Baby Baba Boogie" Ricky Lenoir & Marche Blu "Circles" Tony Walk "Turn Your Love Around" Dana Weaver,Una, Carolyn Victorian "Dreamin" Una "Let's Dance (Like Nobody's Watching You) Dana Weaver "Jingo" DjPope "1040 Disco"
Contact Kevin Goode @ Funkhutrecords@gmail.com for DjPope Bookings & Demos

Michael Fossati Review
DJ Pope "Funk Train EP" (FunkHut Records Promo)

FunkHut Records label label head DJ Pope has put together the fantastic "Funk Train EP", an unquestionably dope selection of Disco infused tracks. To make it short, the "Funk Train EP" featuring an illustrious list of guests artists including AJ Harvey (aka MissFly), Ricky Lenoir, Marche Blu, Tony Walk, Dana Weaver, Una and Carolyn Victorian is pure dance floor dynamite and comes highly recommended.