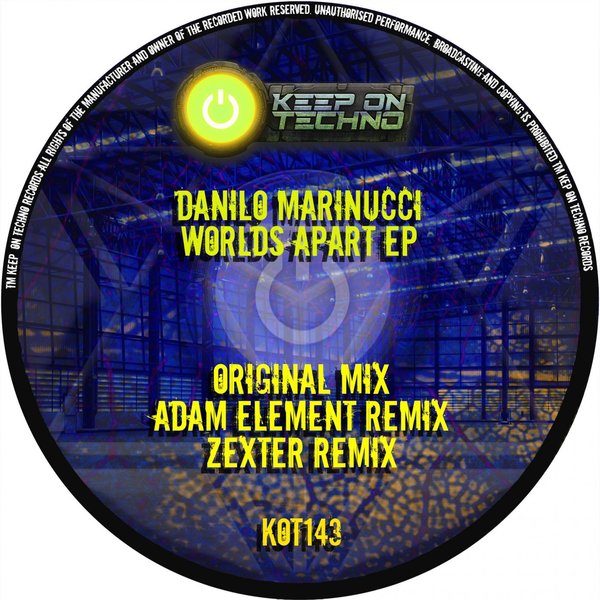 Having already appeared on the label with an excellent remix. We welcome Danilo Marinucci with his first solo release for us. Worlds Apart.

A slice of rolling techno with a chugging bass line with a lovely melodic break and intelligent progression throughout. Very much the sound of now on many dancefloors.

After a couple of originals for us Adam Element drops a killer remix that maintains the vibe of the original with some excellent percussive work and some sinister sounds in the break.

Making his debut on the label we welcome ZeXter. Dropping the BPMs and delivering a truly excellent track that will sit nicely for Progressive/Melodic Techno DJs.