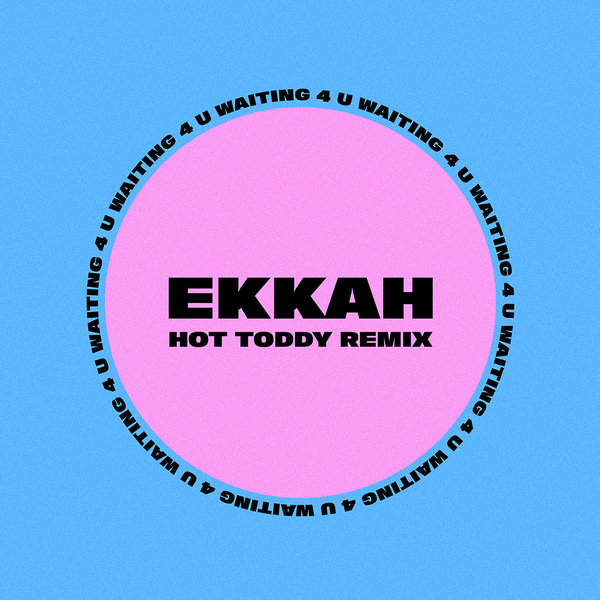 Named after two of the three syllables their first names share, Rebekah Pennington and Rebecca Wilson are Ekkah, a Nu-Disco / Funk duo of multi-instrumentalists from the U.K. Creating relaxed dance floor bangers inspired by early 80s pop and R&B, Ekkah have reignited the need for a live disco sound which weaves soul, disco and funk into energetic pop tunes. Boasting features in editorial playlists, supporting Clean Bandit and millions of streams already, Ekkah are back with their newest single Waiting 4 You, except this time, Hot Toddy has taken the reigns of this beautiful little song.



Hot Toddy is now in demand as a remixer, with his takes of Joey Negro, Mousse T, Lovebirds, and his gorgeous version of Crazy P's 'Never Gonna Reach Me' getting props and plays from the likes of The Revenge, Tom Middleton, Pete Tong, King Britt, Tim Sweeney, Tensnake, and Jamie Jones, and Wolf and Lamb. This remix is one you want to hear, he knows what he's doing.



A beautiful dancy bop fit for any stage, dance floor and pool party is what Hot Toddy has created here. You can still just about get the hook from the vocals but they are chopped intelligently in time to the extra bounce added. This one has hit a really nice balance between vocal melody and beat - not too much, not too little. The keys in the background haunt the no mans land in the mix with their dark reverb and the chopped vocals add that extra bit of rhythm and texture to create a really lovely remix. The disco vibe pops through brilliantly and it's still so distinctly Ekkah, but now with the added flair and bounce of Hot Toddy. You get time to breath, absord and expel all of your energy with this track, all within just a few minutes



As the song draws to an end you get gifted that full hook you've been teased with throughout and it really is just a superbly structured song. I said the original was a chart topper, but this will be the one you hear in town, blasted through every sound system.