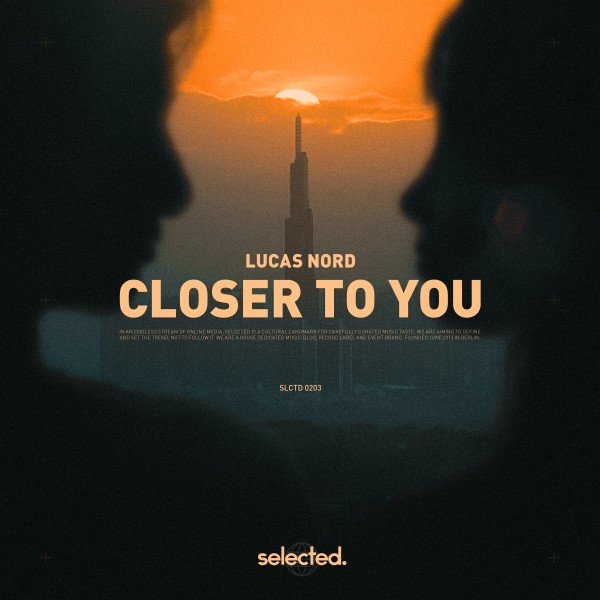 SELECTED. 203 | 2022-08-19
Lucas Nord "Closer To You"
With a staggering 40+ million streams to his name in the space of just a few short years, London-based, Swedish singer-songwriter and producer Lucas Nord is an artist on the rise. Boasting over 270k monthly listeners on Spotify of the back of numerous critically acclaimed singles including Run On Love, I'm With You, No One Even Knows My Names, Rewind, What About My Love and Chemistry to name a few, the 30-year old Scandinavian maestro now makes his eagerly anticipated debut on Selected. with his latest sure-fire it, Closer To You.
Remaining true to the unique songwriting sensibilities and innovative production values that have underpinned much of his recent output, Closer To You is the latest masterpiece in a string of majestic singles from the in-form Swede. A charismatic three-minute cut, underpinned by Lucas' soaring vocal lead, the single is perfectly tempered by the introduction of deep basslines, shuffling rhythms and Nord's trademark production flair, as the sensational Scandi talent adds to his already impressive discography with another infectious, pop-leaning offering.
Lucas Nord "Closer To You" is out now via Selected.