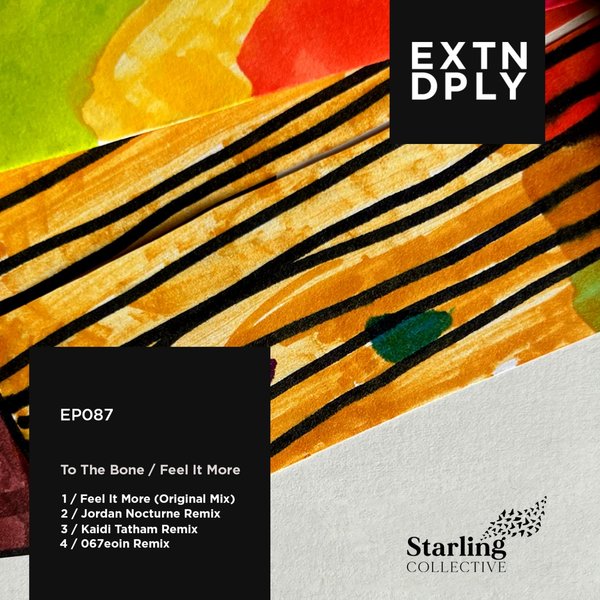 EP087 - To The Bone - Feel It More

To The Bone delivers the single 'Feel It More', a hypnotic percussive track built around a message recalling power in musical ideas alongside a situation of trying to find somewhere to call home.
Additional mixes are provided by Jordan Nocturne who takes 'Feel It More' for an acidic workout. Kaidi Tatham, who drowns it in soul with an unexpected second-half switch up, and 067eoin whose version packs the most amazing frenetic energy.