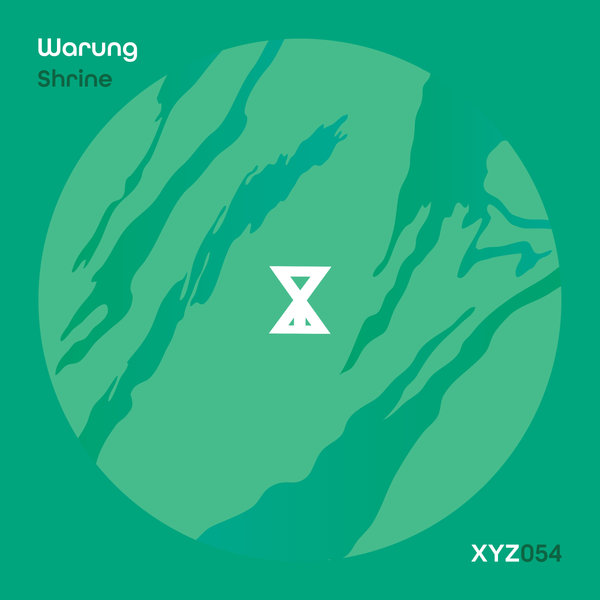 The rising Boston-based duo Warung arrive on XYZ with their first full EP on the imprint, following their collaboration with Enamour on one of the imprint's most essential tracks - Forget Your Name. With releases flowing on Anjunadeep, Street Tracks, and Gorgon City's Realm Records, Warung has caught the ear of global tastemakers with a distinct blend of organic groove and progressive tones. We're thrilled to welcome them back to XYZ in full with the Shrine EP.

The project's namesake - Shrine - opens with a rich percussion and a playful kick, propelling us into lock step right from the off. Vocal chops flutter throughout the background in the early stages, as the drum-laden arrangement elevates in energy. Ominous bass throbs rise in tension as the track progresses, ensuring excellence in club settings with a touch of piano providing instrumental flavor. The vocal's influence widens, and spoken word hooks the ear on an incredible A-side to get us going.

En El Amor welcomes more synthetic tones into the fold throughout a slow-burning yet exhaltive groove. The hook never relents, pushing dancers deep into the guise of lush rises and balanced organic influence. A tune that's sure to cut its chops next to the finest work from the likes of andMe and Rampa in the near future.

On the flip, The Nihilist drops us into a deeper ambiance, shifting to a linear approach with incredible results. A revolving bassline immediately hits home, wide in its nature to capture all the body feels on full systems. Crisp percussion keeps minds moving while rising synth work takes us to higher planes. Tripped out vocals ebb from far in the background to the front and center before the kick takes over. A complete burner from Warung that will be all over dancefloors in the months to come.

Daylight closes out this sensational EP in truly magnanimous fashion. Warung continue to propel percussive mastery of the highest order, offering global selectors a fourth tool teeming with the finest of modern electronic influence. The track cuts deep into moody territories, offering new hooks at every drop. A perfect closer to a statement EP from Boston's Warung.