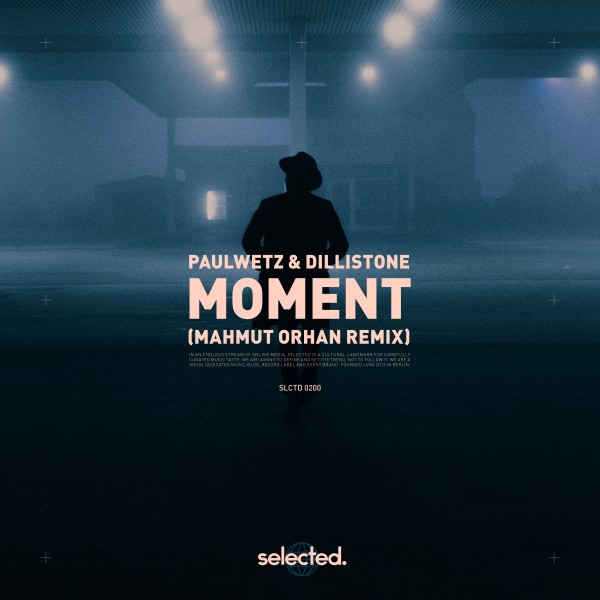 SELECTED. 200 | 2022-07-22
Moment
Mahmut Orhan Remix

(3:50)
Moment
Mahmut Orhan Remix Extended

(4:39)
Dillistone & PaulWetz - Moment (Mahmut Orhan Remix)

Following the critically acclaimed release of their huge 2021 hit record Moment back in November 2021, celebrated German producer, singer-songwriter and multi-instrumentalist duo Dillistone and PaulWetz now look to further expand on the success of their much lauded collaboration as they enlist hotly-tipped Turkish artist Mahmut Orhan to provide his own unique interpretation of the evocative hit record.

Debuting on Selected. armed with a barrage of first-rate releases on the likes of Ultra, Virgin, WMG and KP Recordings to name a few, Orhan's remix sees the talented producer breathe fresh life into the already sublime original, as he imparts dynamic soundscapes, rhythmic triplets and a club-ready edge, to create a deep, euphoric cut of truly epic proportions.