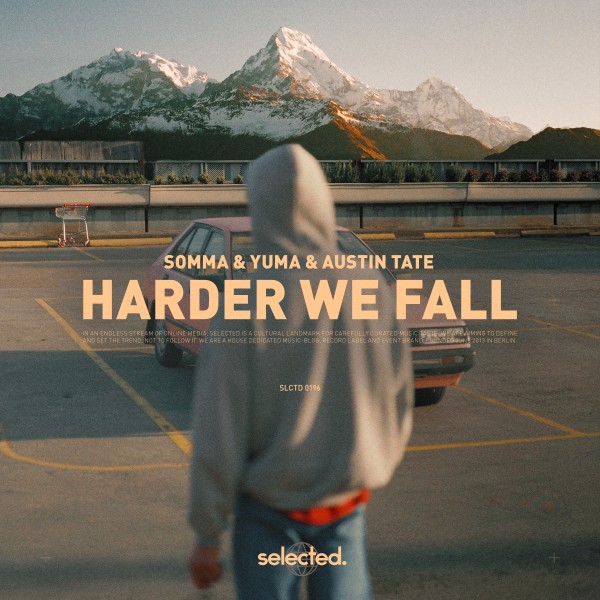 SELECTED. 196 | 2022-07-08
Two of our favourite producers ever to release on Selected., SOMMA and yuma. have got the musical credentials to rival the very best in the business. With over 200 million streams between them in just a few short years of making music, when these two production powerhouses join forces on a record, you just know the final product is going to be special.
No strangers to one another's studio expertise following a successful brace of chart-topping collaborations — How Would It Feel ft. Tyler Man and Falling With You ft. Faith — SOMMA and yuma. now come together for their third official single to date, with Harder We Fall.
Teaming up with London-based duo Austin Tate, who have enjoyed some notable early career success of the back of their Selected. debut Hurt This Way back in 2021, the result is a veritable masterclass in vocal deep house wizardry. An emotive two-and-a-half minute cut bolstered by shuffling rhythms, piano stabs and Austin Tate's inimitable vocals, we've had this one on repeat since it landed in our inbox. Enjoy!