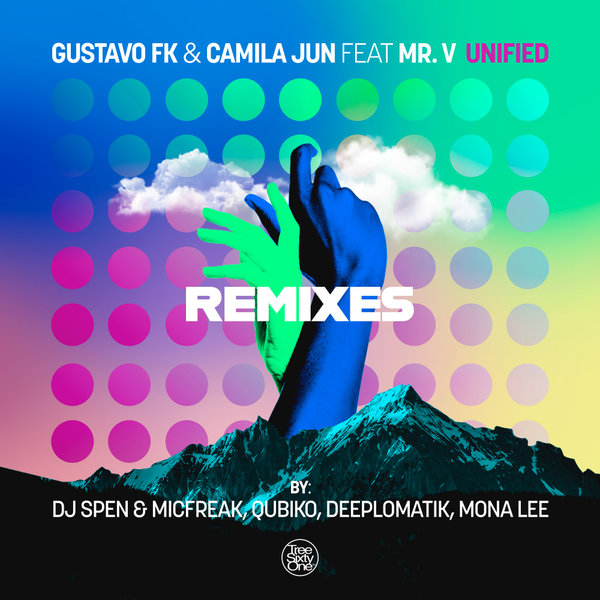 Right after one of our most remarkable release featuring the legend Mr. V for the amazing track by Gustavo Fk and Camila Jun, Unified, we are beyond excited with the continuation of this amazing art collaboration with an EP of remixes from a very special team.

We are talking about a very respected and some legendary artists.
First of all, the soulful North American legend DJ Spen delivered a very traditional House Music version produced alongside one of his usual partners MicFreak. Get delighted not only with the remix, but also with a very groovy instrumental version.

Continuing, we are glad to have another very important debut for Tree Sixty One, as we receive the Italian talent Qubiko delivering a powerful Tech House remix with some of his clear identity characteristics. A tune ready to rock dance floors all around the world.

We keep going with another very special debut, as one of our favorite producers Deeplomatik which is delivering a very impressive Deep House remix, also full of energy and touch progressive vibes.

Last but not least, we are also happy to have on board the vocalist and producer from Belgium Mona Lee, who gave us another full of identity Deep House version. We are talking about a classic and raw deep tune with a very exclusive vocal contribution from the talented Belgian artist.

Again, we are amazed to have such a special team of international artists who literally make the meaning of UNIFIED with vocals from Mr. V make even more sense with the strong message that House Music can help us all get together for a better world.

Cheers, peace and love, TSO team.