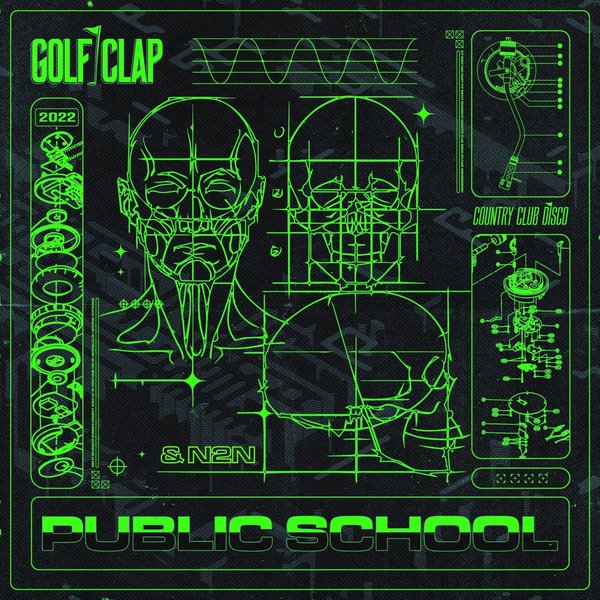 'Public School' is the second single from the forthcoming and very first Golf Clap album. This mind bending Tech House masterpiece is a fine collaboration Golf Clap and N2N out of New York. N2N made his debut on Country Club Disco's Clubhouse Collection Vol. 3...and really hasn't left the clubhouse ever since.

For Golf Clap's first album he aimed at showcasing artist he has been working on music with and experiment with some unique collaborations. This second single was born of that ideal. 'Public School' is aimed straight at the dance floor whether it's in the dank of the club or under the festival lights with a running bass line and unmistakable public school era vocal hook.

Stay locked as there is so much more goodness to come among this huge endeavor from Country Club Disco founder Golf Clap. So sit tight and enjoy the ride.