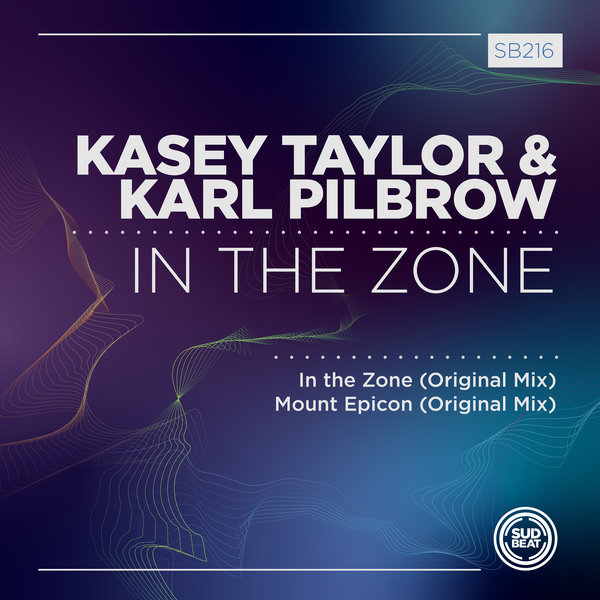 Kasey Taylor and Karl Pilbrow return to Sudbeat with an exciting new double header including 'In The Zone' and 'Mount Epicon'.

Since their last EP, the pair have been busy with releases on Kasey's re-energized Vapour Recordings, Visceral, The Soundgarden, OneDotSixTwo and more. Kasey is one of Australia's best-known exports. Already a Melbourne hero before John Digweed scouted him in the mid-90s, Kasey's incendiary DJ sets were the stuff of legend which intensified his newly global status.

A force in the industry for nearly 3 decades, he owns 3 labels of his own plus releases on countless others, but it was his creative renaissance in 2019 that has catapulted him into new territories and garnered him new fans. If Kasey is considered a pioneer, then Karl represents his legacy. A current face of the city, Melbourite Karls meteoric rise is purely down to his dedication and talent. Known for his atmospheric and uplifting sound, Karl has shared the stage with many of his heroes already, who in turn are fast becoming his most loyal fans.

'In The Zone' is a classic 'meeting of minds' collaboration. A funky tom percussion leads us into shimmering arps and bass sweeps before the main tribal bass pattern tears a hole in the dance floor. Deep and wildly hypnotic, the track grows with tempered menace toward and satisfying main break, after that, the floor ignites! 'Mount Epicon' starts with phased sonics, shakers and bongos before lighting up the room. As the Reese bass hits the whole floor is awash with waving arms and happy, contented dancers. A masterclass you'd be a fool to miss.