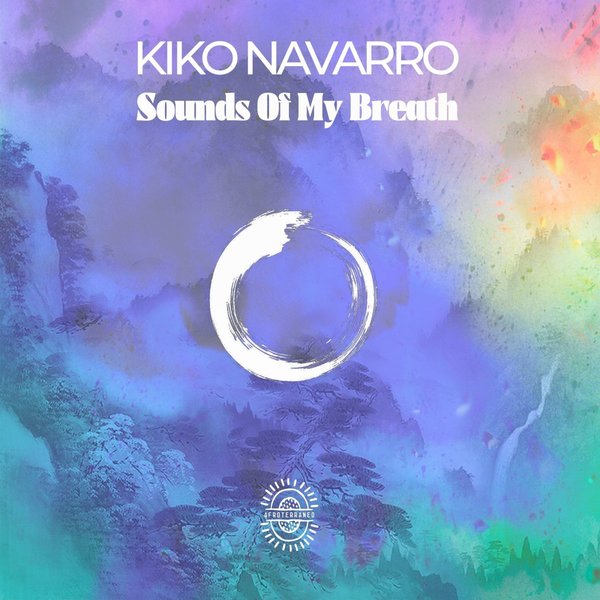 Folklore and spirituality abound in 'Sounds Of My Breath', the new long player by Kiko Navarro, issued on Afroterraneo Music.

Inspired by the voice and breath-work techniques of qigong teacher Nader Behravan, 'Sounds Of My Breath' explores a broad palette of musical colours, painted large and bright by Kiko Navarro's bold and assured brushstrokes.

Iranian-born, German-raised qigong practitioner Nader Behravan had initially approached veteran Mallorquin DJ and producer Kiko Navarro to produce music for a series of tutorial videos that he was creating. Intrigued by the idea, Navarro initially thought that ambient, chillout tracks might be required for this type of practise, but it turned out Nader Behravan had been a fan of his for years and had sought him out specifically for his signature

sound. So the pair embarked on a journey together, with Navarro learning more and more about qigong as he worked on the tracks. Before he knew it, he had an album of unique new music on his hands.

"Thanks to Nader's inspiration I began to explore more music from Asia - getting more folkloric in my sound" says Kiko. "I began to explore music from Iran, because Nadar is from Iran, and this led to learning about the singing style and breathing patterns from that culture. The work with Nader brought these sounds out from inside me. After I got this door open, I was able to reach deep inside and bring out something new, something different."

To accompany the album and take listeners deeper into an interactive, experience, a series of video tutorials featuring Nader Behravan's qigong and breath-work will be available at SoundsofMyBreath.com, blended with music from the project. 'Sounds Of My Breath' will also be presented as a 'Live Practise Session', appearing on streaming platforms with Nader Behravan's voice and breath-work featured throughout.