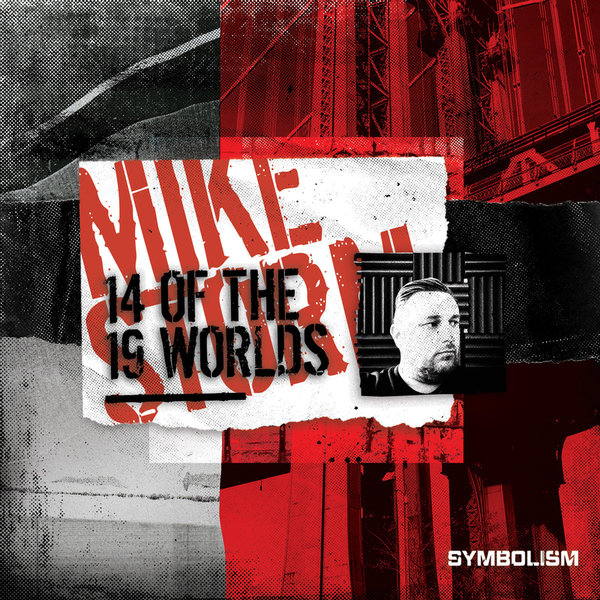 SYMDIGILP002 | 2022-06-17
Mike Storm readies '14 Of The 19 Worlds' for Ben Sims' Symbolism imprint.


The Dutch producer follows up a string of LPs for Axis with a 14 track piece for the legendary British DJs' long-running imprint this June.
His tenth album, '14 Of The Worlds' sees Mike Storm (aka Michael De Winde) return to his trusty hardware-driven studio to deliver an immersive and mesmerising piece that leans heavily on the sci-fi foundations of techno. With the sinister tones of beatless opener 'Into The New Light', Storm sets out a widescreen vision for the LP that balances spaced-out atmospherics with the keen dancefloor nous of an artist devoted to live sets and on-the-fly production.
Whether unleashing tunnelling, intricately detailed grooves in tracks like 'Triple Star System', 'No Human World' and 'Never Ending Daylight' or paring back drums, bpm or elements in 'SuperEarth', 'Speeding Rotation Period' or '1997 Days', Storm balances a coherent cinematic feel that thrives on subtle contrast. Even at its toughest, with the resonant assault of 'Tiger Stripes' and 'Exo 1606' in particular coming in hard, '14 Of The 19 Worlds' holds a home listener's attention throughout.
Growing up in Alkmaar in the Netherlands, Mike Storm has been delivering electrifying live sets and productions for over 15 years. Creating his works with hardware and even eschewing a software sequencer, his music is imbued with a spontaneity often lost with edits/recall during the writing process. Known for his output on Jeff Mills' Axis, Oscar Mulero's Warm Up and Symbolism's Ltd series, he's a producer with many supporters in the modern techno scene.