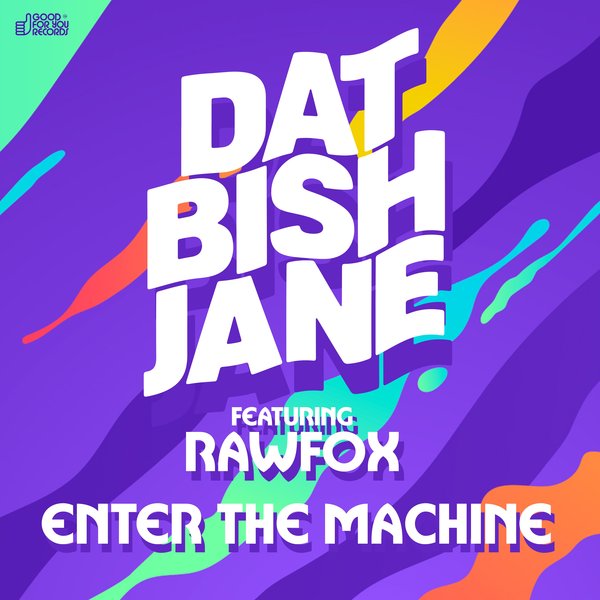 You know those York Peppermint Pattie commercials where some sexy lady slowly unwraps the chocolate coated medallion, takes a bite that gives her an orgasm face, then magically appears on some majestic ski slope... I like a York Peppermint Pattie as much as the next dude, but I've yet to be transported to the Swiss Alps.



Unlike those yummy chocolates, this new record from DAT BISH JANE transports me to another place and time; at first listen I quickly got a rush of early 90's feels from those awesome acid stabs that are placed throughout the track, it gave me flashbacks from times I spent in Detroit going to warehouse parties. The second time I played the song that huge, dreamy synth pattern that gradually builds during the 2nd half of the song gave me flashbacks of being at an afterhours villa party in Milano where Italio Disco pumped non stop til the sun came up. Music that reminds you of happier times or a place you've once vacationed is what its all about.



Contrary to what is on most Top 10 charts, dance music should be transformative, not formulaic. Ever wonder why you hear so many DJs playing the same fkn songs at festivals and mega clubs? The answer is simple; they're not very good. Those DJs are the equivalent of a pumpkin spice latte from Starbucks; sure it's delicous but it's so fkn basic. And I get it, you know you're hear Sandstorm for the thousandth time and your friends who are tripping balls get to sing along, but thats not special, matter of fact it's common. If you're into that scene, that's cool. But if you're looking for something with a bit more substance, something with a bit more style, you need to pay attention to what DBJ is doing... and ENTER THE MACHINE is a prime example. It's acid, it's disco, it's house, it's funky, it's original AF and it's finally available for download.