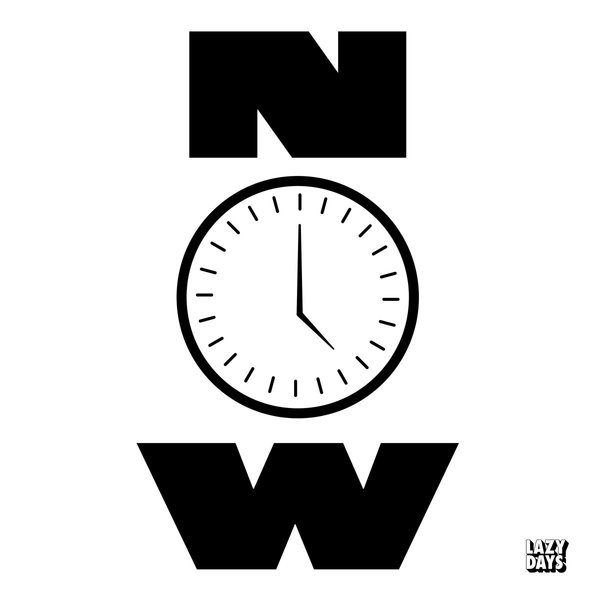 The Time Is (Now) was written during an artist studio residency in the north of Montreal. It was Fall 2021, and after a quick moment of hope and few travels during that summer, we were back in the dark with no opening of clubs in sight and still in this heavy pandemic vibe.

This residency was a way for me to take control of what I could still control, productivity and creativity, instead of giving into dark thoughts and inertia. Armed with 2 synths and a computer, my goal was to write 1 track per day, no judgement. After 2 weeks, I realized I had a good base for my next album (more on that later) but I also had a few tracks that I thought could co-habitate on a dancefloor driven EP.

The title track was a tricky one. I worked on something all day and felt I wasn't getting any breakthrough. After dinner, I went back to the studio and suddenly, something happened.

The track is based around this heavy disco beat and the 2 bass lines working together. The spoken word refers to this sense of urgency of trying to grab the bull by the horn. There's a sense of darkness in it, but also hope. Especially at that mid part when the Rhodes come in to tell us everything is going to be alright. I guess this is something I always try to have in my music — A moment of hope/light. Laroye, a french producer living in the UK, replayed the percussion parts live.

L'Horizon was an easier process, and I tried to fight the instinct of changing it too much when I got home to keep the vibe intact. It certainly doesn't reinvent the wheel but it has a sort of classic charm, remininscent of late 90s Parisian House and also some of the music I made around the early 2000s. Big organ stabs and bass line, It's full of clichés and I decided to run with it.

Paintings closes things off with a more introspective vibe. Based around a chord memory progression from my Prophet, and a trusty conforting Moog square bass line, mixed in with some dreamy gospel like chants and textures. My version of an abstract painting.