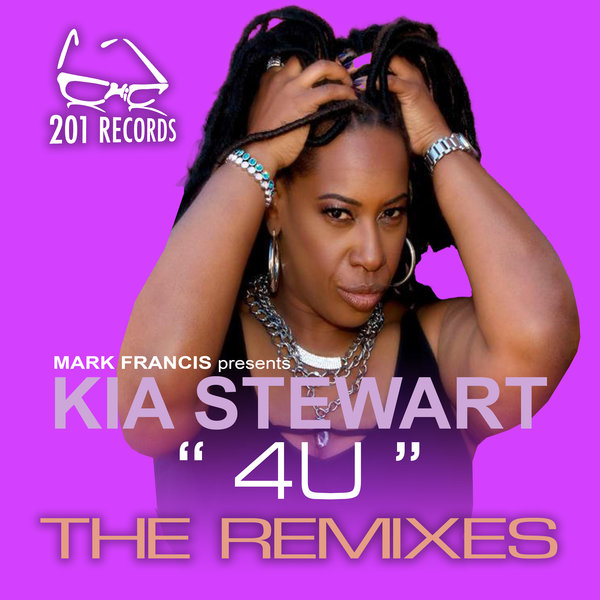 4 U
Mark Francis Remix

(6:26)
4 U
Mark Francis Dub

(6:26)
Remixed by Mark Francis
Remix Keyboards by Shawn V Lucas
Song written and performed by KIA STEWART
Song produced, arranged, mixed, and mastered by RASHAD MUHAMMAD at 4TH QUARTER STUDIOS
Executive produced by SHAWN REDDICK for Swagg on Sight Entertainment, LLC
Kia Stewart's picture taken by Anthony Tucker
Cover Art by John Khan

Mark Francis presents his remixes of this recording by vocalist Kia Stewart entitled "4 U". This Funky, Disco gem has a unique style and sound that is perfectly produced by the legendary Rashid Muhammad. It contains with live drums, bass, guitars, and horns. The song's infectious vocal hook and enticing melody will have audiences singing and dancing along. These remixes of "4 U" is another 201 record that will be at the top of your playlist.