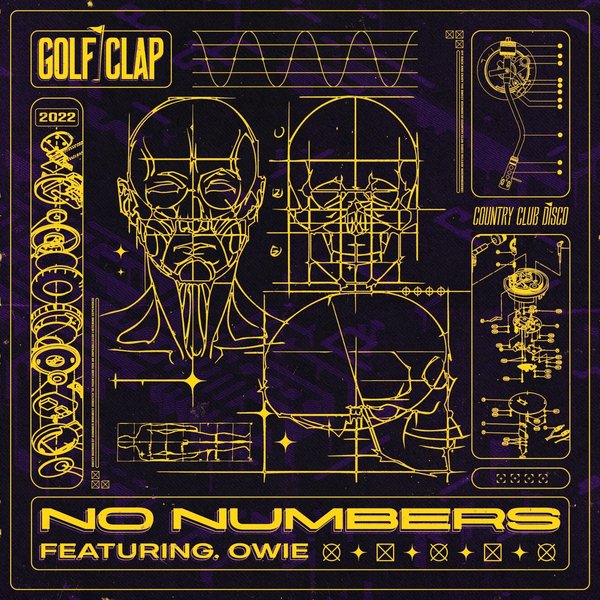 'No Numbers' is the first single from the forthcoming and very first Golf Clap album. This bass blistering House banger features Owie with a fresh vocal that cuts right to the chase. Here is what Golf Clap had to say about the album and more specifically how 'No Numbers' came to light:

'Really focused on making tracks I would want to play at clubs and festivals but also include some different styles to round out album.

Also wanted to showcase some people I've been working on music with and experiment with some unique collabs.

No numbers came about by meeting Owie through The Sponges while at Freaky Deaky festival and he mentioned he had these vocals he was going to record in the coming weeks. This is one of the three he sent me. The other is for a track I'm working on with QLANK.'

So much more goodness to come with this huge endeavor from Country Club Disco founder Golf Clap. So sit tight and enjoy the ride.