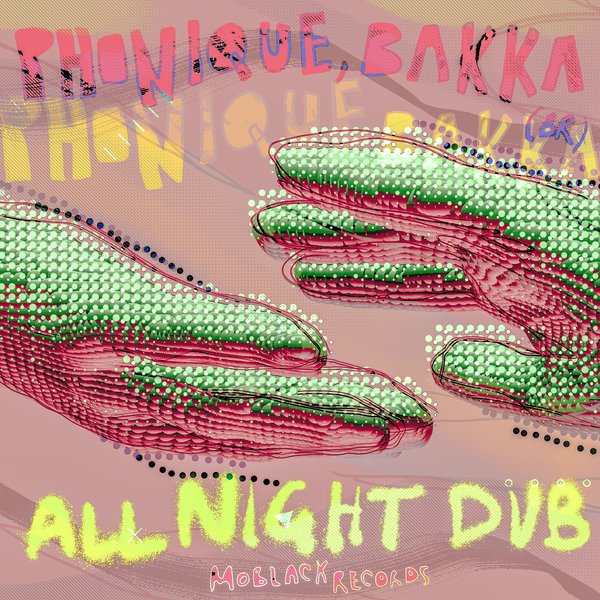 Berlin-based DJ/producer Phonique and South American artist Bakka team up for MoBlack Records' upcoming nocturnal cavalcade. Reining in their dancefloor acumen, diverse musical influences and dynamic synergy, the duo render a prismatic montage of immersive sound patterns, permeating Afro rhythms and unique musical conjunctions. "All Night Dub" is a vast macrocosm that gleams with euphoric melodies, fragments of radiant syncopations and transient rhythmic constellations. A harmonic juncture of futuristic luminescence and reverberations of sounds passed, where time is non-linear, and the night is always dub

Press by Marie J Floro
Artwork by Rachael D'Alessandro
Mastering by Daniele Mattiuzzi, Wave Life Turin.