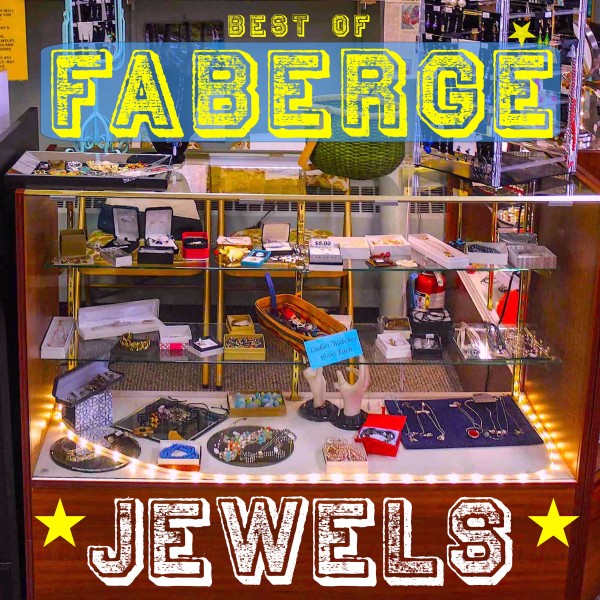 4056813217018 | 2022-05-02
Apart from his writing, his painting and the never ending quest for crate digging and visits to thrift stores, the illustre monsieur François Fabergé has been know to play around in the studio with a variety of musical ideas. Some of these exotic dwellings have been recorded, others have been buried deep into the archives.

Now the time has come to recap on the genius of Fabergé with a compilation of these treasures of relaxation. "Jewels" is a down tempo paradise, filled with loungy earworms, silky moods and funky grooves. Comes as no surprise that this smooth collection is the perfect companion to late night dinners, picnics in the park or for endlessly floating around on an airbed in your private pool. Many of these tunes are classics of their genre, praised by connaiseurs and lovers of fine music worldwide. Take it easy and let your imagination do the heavy lifting.

Fabergé is not available for interviews, photo shoots or any kind of social media interaction.