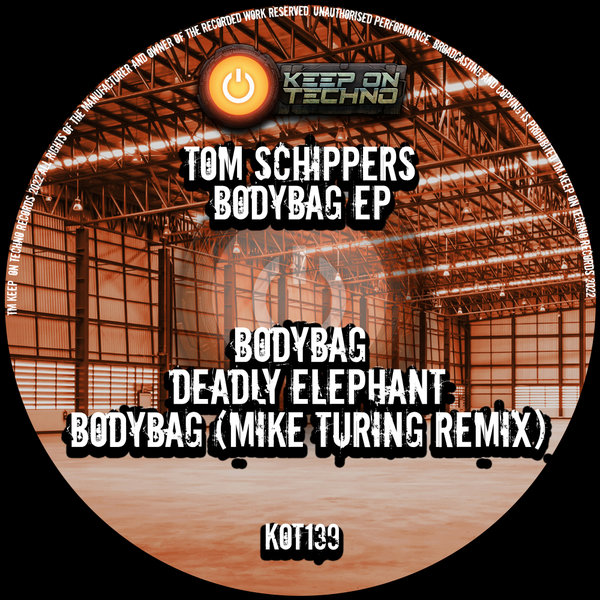 Tom Schippers makes a welcome return to Keep On Techno with the darkly themed Bodybag EP

The original track is a driving slice of Hard Techno with some hypnotic low end grooves that are accompanied with top end drive and analogue stabs delivering some excellent call and response vibes. Proper heads down Techno but still the right vibe for the main label.

Deadly Elephant is the second track, and it drops the BPMs a touch. Tons of energy in this one still, with alarm type sounds to melt the minds of any dancefloor and just a slight melodic edge. A cracking tune to round off the originals.

On the remix of Bodybag we're pleased to welcome Mike Turing back to the fold after his debut release opened the year for us. His trademark bass heavy vibe is all over this and the tune retains an awesome sinister vibe.

Three tracks here that cater to varying styles as we continue our mission to bring you the best underground Techno available!