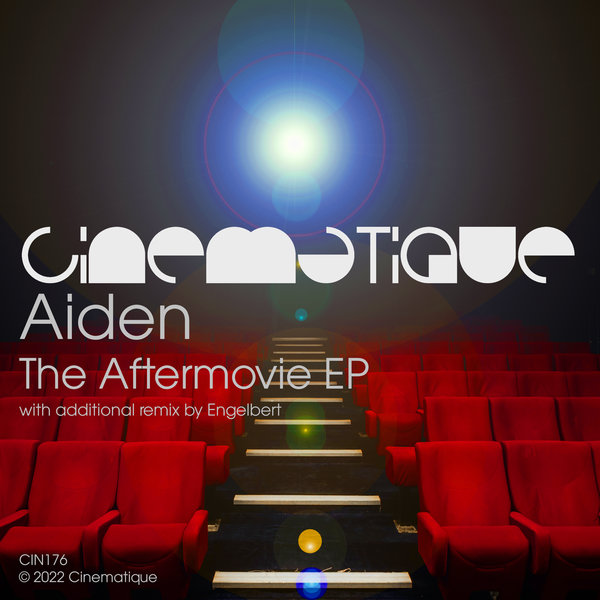 A never ending movie: Aiden keeps on bringing the good stuff on Cinematique.

After numerous singles, EP's, contributions, remixes and an album we are delighted again to welcome back one of our most prolific and versatile artists on the label. A man who needs no further introduction, with this guy you know the deal. A mixture of fresh beats, dance floor stuff and quirky electronica packed in four brilliant originals.

On remix duties we proudly present Engelbert. This DJ & producer duo from Amsterdam have a deep affection for dark electronic beats with high energy levels and they are amongst the rising stars of the melodic techno scene. You will experience why when hearing their massive remix for 'The Aftermovie'.