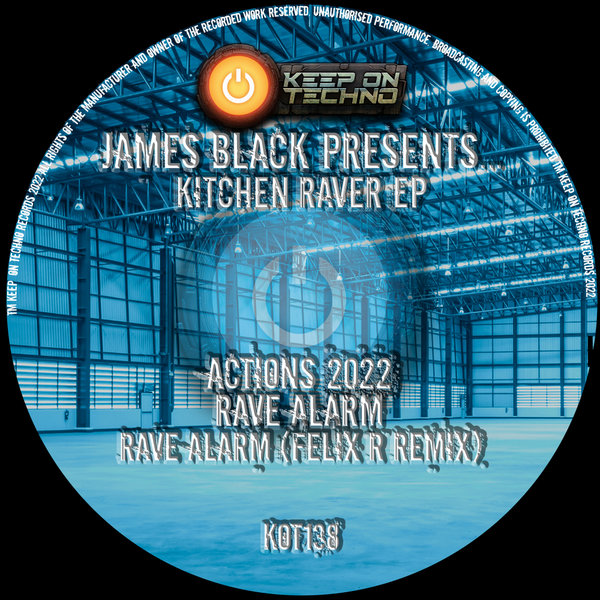 We're back with another slice of home grown talent for the main label. James Black Presents takes a small break from his Corrupted Data project to deliver this cracking original EP for us.
Inspired by his Kitchen DJ sessions this is a slice of Party Techno that James has down to a tee. We, well actually James Black, presents... Kitchen Raver EP.

Up first is Actions 2022. Did we say Party Techno... We meant it. Meaty stabs and bass grunts drive this beast along with some vocal samples adding a large dose of fun to this but it remains, a banger!

Rave Alarm is the second track which drops the BPMs to deliver a Raw and Dirty Techno. Hoover like stabs and deep throbbing bass are the order of the day here!

Tasked with finding a remixer he has found a gem as Felix R makes a long awaited return to Keep On Techno with a full on and pounding Hard Techno rework of Rave Alarm.

Cracking EP this with someone for everyone.

And remember, there is a reason everyone ends up in the kitchens at a party.