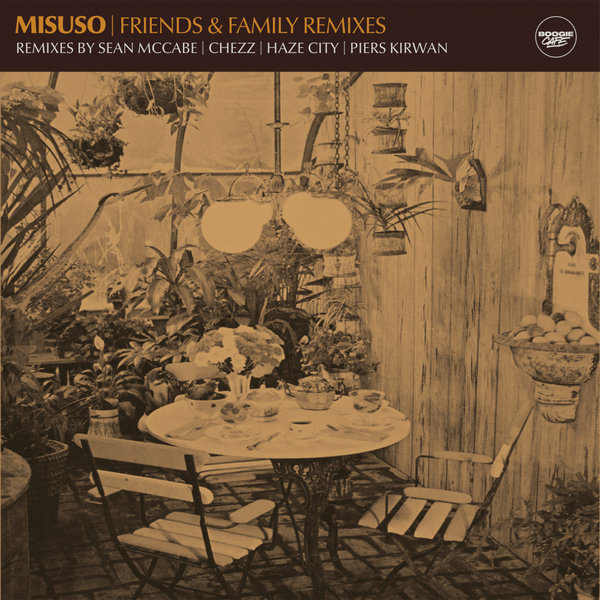 Taking Misuso's stunning album to the dancefloor we have four remixes from Boogie Cafe label favourites Sean McCabe , Piers Kirwan, Haze City and Chezz.

Sean McCabe's remix of Goodbyes is deep and dubby with a sturdy but snappy New Jersey deep sound, rich in bright organ swirls and a warming bass. Sean gives the track a colourful melodic flourish and a loved-up take on the original vocal.

Haze city's remix of Warm' is a beefy, bold and weighty slab of intergalactic broken beat , with lovely warm chords , using the original gospel sample to great effect over his trademark nod to sound system culture.

Piers Kirwan brings the house side of his musical personality with a remix of Goodbyes, adding wonderfully smooth chords and an infectious analogue bassline. Both Piers and Sean have added their own unique vision to this track.

Last by no means least Label co owner Chezz brings his interpretation of Appreciate to the fore. A real journey of warm, low slung chords and skippy broken beats. Adding the elements of the original by scattering the vocal sample over the track giving it real atmosphere.