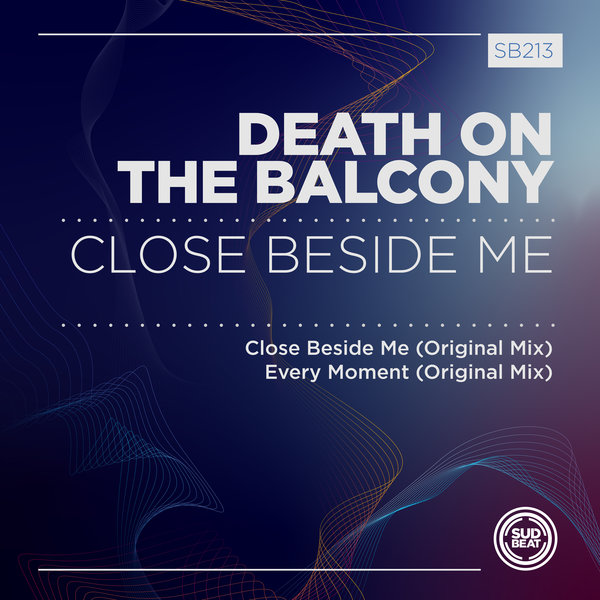 Death On The Balcony makes their debut for Sudbeat with double A-side, 'Close Beside Me' and 'Every Moment'.

Death On the Balcony have been making waves since their inception in 2008. Now signed to a swathe of high performing labels including Anjunadeep, Nite Grooves and All Day I Dream, their wide spectrum influences have been distilled into a soulful, melodic and personal sound that is well regarded by all.

Opening with groovy disco vibes, 'Close Beside Me' saunters to the dance floor with the self assurance of a 20something lottery winner. Warm pads and wide sonics lift the energy and mood equally before high strings take the lead. The break is uplifting and high-spirited before the low end grunt of that disco bassline from heaven takes us ever forward. 'Every Moment' opens with airy pads and warm, ethereal feels before the bassline enters to soothe even the most savage of beasts. Orchestral swells and vocal ad libs complete the sunrise groove.