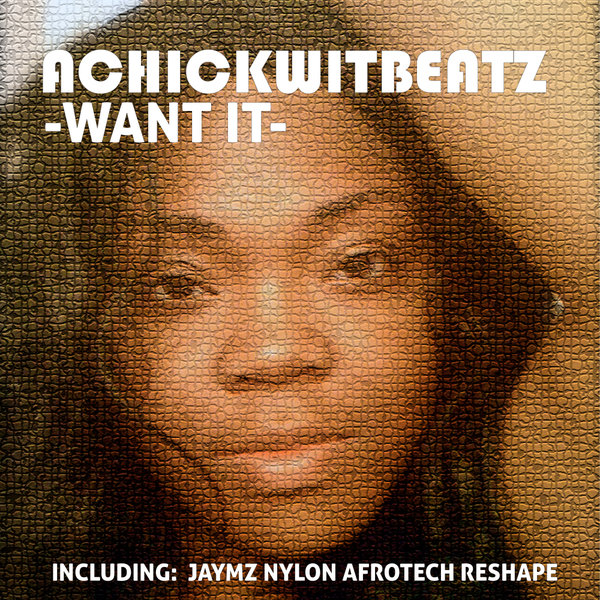 Want It
Jaymz Nylon Afro Tech ReShape

(5:17)
Achickwitbeatz continues to stack her discography with classic songs, and you will find yourself singing along with 'Want It.'
'Want It' Is one of those brilliant and memorable songs that linger through time and space. Achickwitbeatz provides comfort and warmth, lending you the feeling that it was written just for you.

Jaymz Nylon Afro Tech ReShape of 'Want It' is a lustrous ode to the original. The creamy synths swell into a rushing tide of percussive deepness.

Written, Produced and Vocals by Achickwitbeatz
Additional Remix Production by Jaymz Nylon
Mastered by James Thomas @ Nylon Trax Studio
Executive producer: Jaymz Nylon
Published by Man Made Nylon Music / BMG
(p) & (c) 2022 Nylon Recordings/Nylon Trax

Genres: Soulful House, Afro Tech, Afro House.