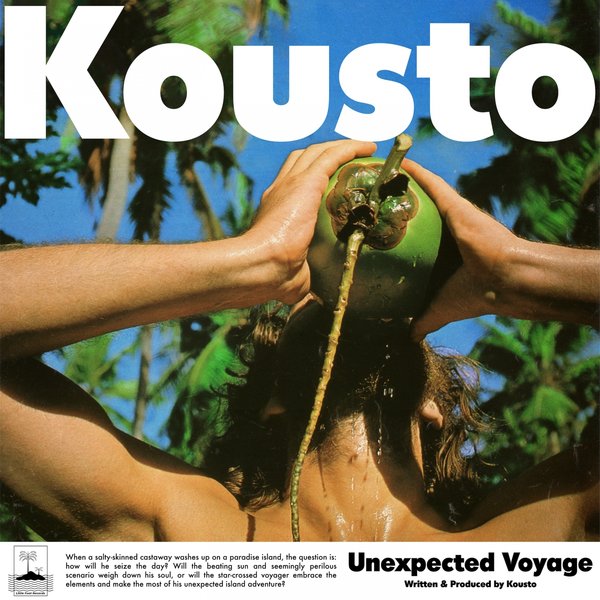 April 2022 marks the release of the new concept EP Unexpected Voyage by Kousto - the fast-rising UK producer supported in previous works by Disclosure, Honey Dijon, and Folamour.

Unexpected Voyage is the sixth release by Kousto and is a gateway into the producer's mind's eye: postcards of memories, reflections on the future. Designed to subtly delve into deep life-defining
questions, the concept EP tells the story of an island castaway who chooses, in spite of a seemingly perilous scenario, to embrace the elements and the hope and beauty that the unknown island brings with it.

Embedded with life metaphors that explore fate and faith in destiny, Kousto's new EP is both a personal and world commentary of finding oneself in unfamiliar waters and threading the lines between opportunism and optimism.

Featuring world percussions and deep analogue chord progressions, Unexpected Voyage is laden with complex and exotic musical scores that draw the listener into his island illusions. Vocals by
Kousto are seen at length on the EP - a first for the artist on in any of his releases. Championing
dynamic baselines and the feel-good undertones synonymous with all of Kousto's work, Unexpected Voyage upholds his familiar style of musical dreamscapes that recall summer settings and far-off places.

Artist: Kousto
Title: Unexpected Voyage (EP)
Cat #: LFR006
Label: Little Foot Records
Format: Digital
Genres: Deep house, House, French House

Release date:
15/04 - Pre order + IG/Single "Postcards"
29/04 - release EP focus "I Lost Wilson"