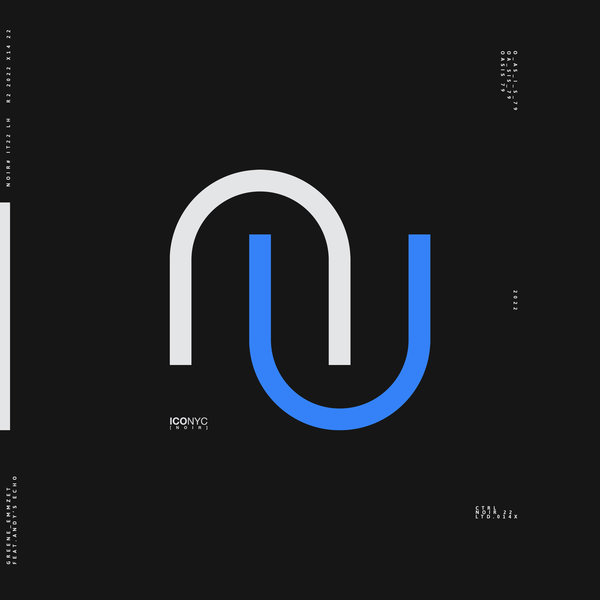 With 'Oasis 79' Greene returns to the ICONYC stable this time around in collaboration with Emmzet & Andy's Echo. The trio deliver a slice of warm, pulsating club vibes. The track kicks things off nicely with its melancholic moodiness shining through as we meander effortlessly through club inspired melodies, while the sultry bassline and Andy's vocals sit wonderfully on top, adding an extra layer of depth and class. The trio mean business and it is evident with every step of the way. Essential stuff!

On remix duty we are very excited to welcome Soul Brucke for his debut on ICONYC Noir with a classy remix for the ages. The New Zealand based producer who is known for his deep melodic techno influenced sounds, keeps the ethereal theme of the original alive. It's all about the groove, cool melodic vibes and the deep driving beats that are working their magic around Soul Brucke's wonderfully arranged keys and the wonderful use of elements on offer.

The second remix comes courtesy of label stalwarts Mononoid. Their unique act and emotional creations carry quite a large scope. They are not afraid to explore esoteric or introspective themes and the end result is always a compelling one. Such is the case with their remix of 'Oasis 79', which carries many of their most loved production hallmarks. From a warm, meaty low end to icy atmospherics and an effects storyboard to get lost in, there is certainly a lot to like. The main break is perhaps the high point, with the mood shifting from emotive to ominous with effortless ease. It's something you rarely see and they pulled it off beautifully here.

Greene & Emmzet feat Andy's Echo really show that there're no boundaries, as this beautiful gem guides you to a full-on club laden, melodic hug of a release that will cause many smiles induced moments! 'Oasis 79' sees a worldwide release on March 11, 2022 via every well-known digital content provider. Not to be missed.