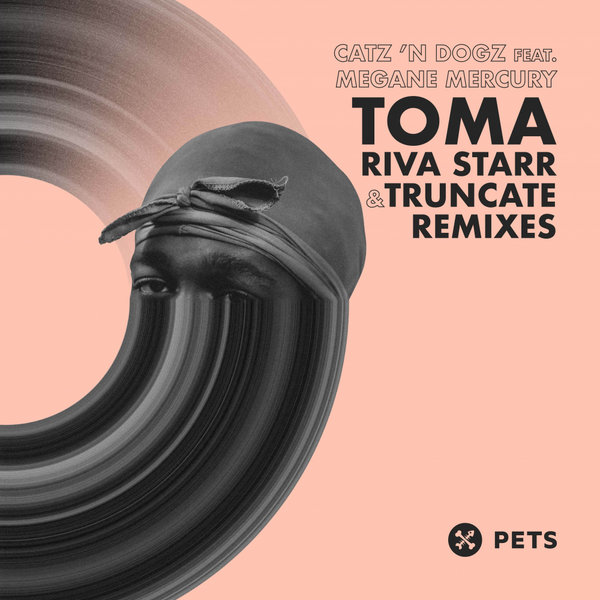 Toma
Riva Starr Back To Basics Mix

(6:48)
Toma
Truncate Remix

(5:03)
Big tunes call for big remixes: Catz 'n Dogz return to last year's massive collaborations with Madrid-based queer artist Megane Mercury with three premiership remixers: Solomun, Riva Starr and Truncate.

Each artist taking the subversive sentiments and playful provocations of 'Kiki' and 'Toma' into their own hands, the remixes all flip new perspectives and grooves into the originals while retaining their original mischievous spirit.

Solomun steps up first with an epic extensive take on the acid house bomb 'Kiki'. Weighing in at almost nine minutes, the Diynamic bossman supercharges us with a deep, physical, hypnotic space funk. Still acid house, but built for 2022 dancefloors, this one will explode in festivals over the summer.

The heat continues as Riva Starr takes on 'Toma'. Ploughing us down with his signature concrete beats, Riva takes Megane's voice to whole new levels, highlighting the tones and delivery as a rhythmic device that worms into your head for days and days.

Last but definitely not least, Truncate turns 'Toma' inside out with a turbo-charged techno twist. Unrelenting, peaktime slammage; Truncate reminds us of the spirit of true timeless techno that's ridiculously good fun to mix and even more fun to get lost inside on the dancefloor.

Big remixes call for big reactions: let us know what you're feeling.