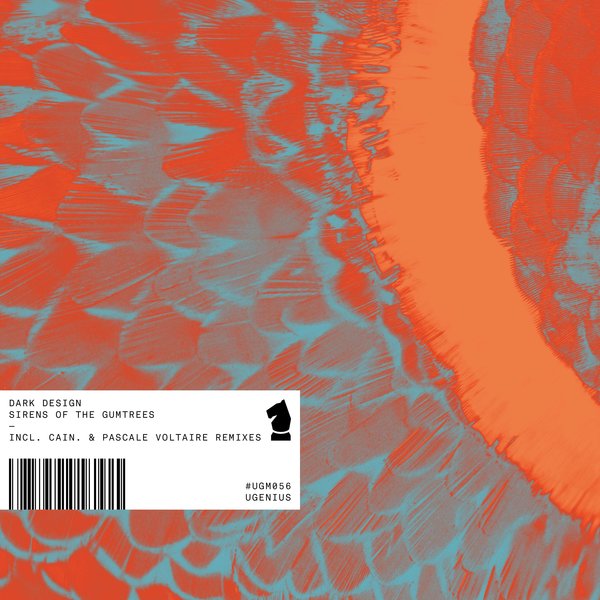 Sirens Of The Gumtrees
Dark Design, CAIN. and Pascale Voltaire
Ugenius Music
UGM056 | 2022-03-08
Darcy Armour aka Dark Design is somewhat of a purist when it comes to the underground doof scene in Australia. Transitioning from the dusty dance floors, to the decks and finally jumping into the studio in 2018, Darcy was quick to establish himself as an exciting producer.

Known for creating hybrid genre tracks, Darcy's progressive house roots take a darker organic twist which is massively influenced by the Australian Bush where the title track 'Sirens Of The Gumtree's' includes live field recordings of birds recorded in the forest of Dragon Dreaming Festival in NSW.

"Blackout" is a super deep progressive number, unorthodox builds, sweeps and individual soundscapes. Giving this bomb remix treatment we welcome Berlin stalwart Pascale Voltaire. With his finger constantly on the pulse it was a no brainer inviting Pascale to the label where his treatment does not disappoint with a melodic monster built for the peak time dance floor.

Rounding out the release is 'Flame' which is synth heavy and the more pumping of the three and is remixed by QLD up and comer CAIN who takes it to another level with more energy and even some psychedelic elements. All in all if you want a package that is built for an outdoor dance floor, make sure you download this one.