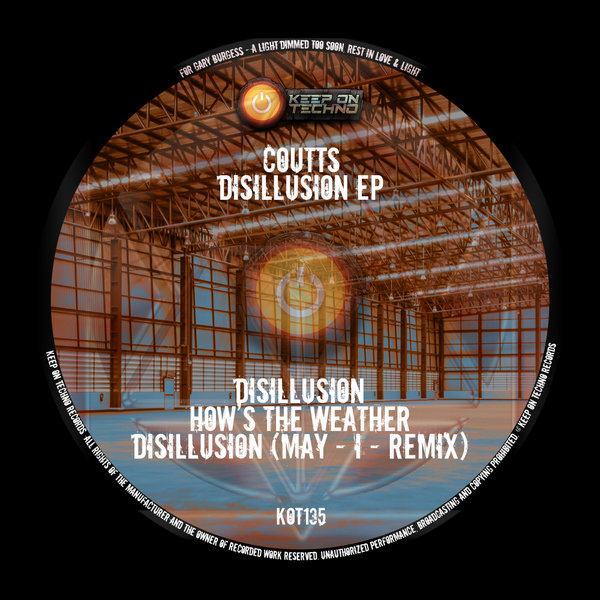 We've introduced a whole host of newcomers to the label so far this year but not it's time for one of our in-house crew to deliver a new EP.

Coutts has delivered his own great originals and some stunning remixes in the last couple of years and with Disillusion EP he has given us two awesome tracks.

Disillusion is Coutts at his finest. Driving and rolling kicks, breaks, acid and mind-bending sounds. Just check it out. You won't be disappointed.

His second track How's The Weather ups the BPMs and keeps the acid with some quirky samples and tons of punch!

We asked Coutts to choose own remixer for this and we're pleased to stick with the newcomer theme we welcome May-i to the label with her remix of Disillusion. Know to the Trance world as Laura May. Her Techier side is unleased here with a remix that is both subtle and devastating.